Duane Obenchain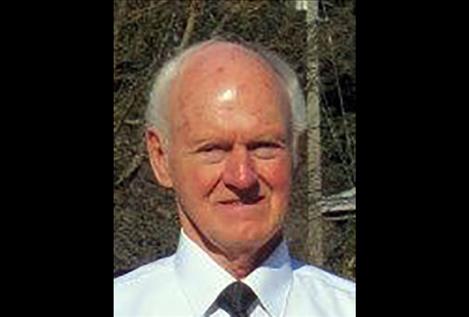 BOISE, IDAHO — Duane "Dewey" Guy Obenchain, 86, was born on Feb. 11, 1932, to Guy and Madeleine Obenchain in Rockford, Illinois, and passed away at Boise Christian Retirement Village on June 28, 2018.
He was a fun-loving, joke-making, man of God, who was a loving husband, Dad, grandpa (Pa), great-grandpa, friend to all, who will be greatly missed.
His family moved to Ketchum, Idaho, from Illinois where Dewey had many adventures with Smoky, his black lab. The family then moved to Boise where Dewey graduated from Boise High.
He attended Boise Bible College where he earned his credentials to become a minister. While at BBC, he met Neila Irene Richardson from Cottage Grove, Oregon, and they sang together in various choirs and worked with local churches. They got married on June 5, 1954.
Dewey and Neila took their first calling to preach in Glide, Oregon. While there, their sons, Dan and Greg, were born. In 1958 they moved the family to Ronan, where they served the Ronan Christian Church. With the help of local believers, they started the Pablo Christian Church in Pablo. They moved in 1969 to Spokane, Washington, and pastored the Hillyard Christian Church for three years. In 1972, the family moved to Colfax, Washington, and pastored Community Bible Church. Later, Dewey and Neila served at Weiser Christian Church in Weiser, Idaho. Dewey then worked with the Idaho Church Planners Association and they moved to Idaho Falls, Idaho, to start a new congregation. Their pastoring and loving people came full circle when they were asked to move back to Pablo, to work with PCC.
While in Pablo, they found a partially built house on 4.3 acres at the foothills of the Mission Range of the Rocky Mountains. Dewey and Neila worked for many, many years designing, building and creating their dream house in God's country. Neila passed away on April 15, 2012, and Dewey lived in the large house for two more years.
He moved to the Boise Christian Retirement Village in July of 2014 where he worked with the facility staff and remodeled apartments, shoveled snow, and picked up bread for the village. He continued to share God's Word with the Village tenants through leading songs and preaching Sunday morning sermons. He married Lorraine Manker on Feb. 7, 2016, at BCRV. They enjoyed twoplus years together until he passed away on June 28, 2018.
Dewey was a hands-on type of pastor. He did not like working in the church office but would rather help church members by visiting them, helping them move, and loving them. Dewey worked at Plum Creek Lumber Mill and DuPuis Lumber Company while preaching in Ronan and Pablo during their ministry in western Montana. He drove school bus in parts of seven decades, finally retiring from his bus route at age 82 in Ronan.
Dewey learned house construction from his dad and built a house while he ministered in Pablo, in the 1960s. He and Neila spent many years building their house on Canyon Mill Road. He was always busy making or fixing something around the house or property.
He had many hiking and exploring adventures with his sons and their families in Glacier National Park, Crater Lake National Park and Colorado and Idaho.
Dewey was preceded in death by his sister, Dawn Obenchain; his parents, Guy and Madeleine Obenchain; his wife, Neila Obenchain; and brother, Mark Obenchain.
He is survived by his wife, Lorraine Obenchain; his sons, Dan (Maria) and Greg (Cindy); his grandchildren, Rachel, Taryn (Nic), Brittani (Brett), and Alexis (David); and his great-grandchildren Hattie, Lola and Asher.
A celebration of Dewey's life will be held at the Boise Christian Retirement Village dining hall (3223 N. 36th Street, Boise, Idaho) on Saturday, July 14, 2018, at 2:30 p.m. Memories and on-line condolences may be posted on his tribute page at: www.accentfuneral.com.
To honor his many years of preaching and spreading the Good News, in lieu of flowers you may make donations to Boise Bible College, 8695 W. Marigold St,. Garden City, Idaho, 83714.
Dewey's family would like to thank the staff from Encompass Hospice for the love and care they gave to Dewey and Lorraine.