Growing talent
Amish auction supports schoolhouse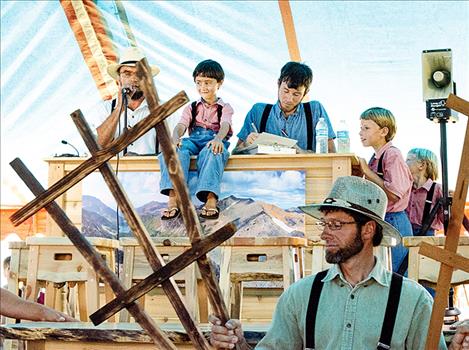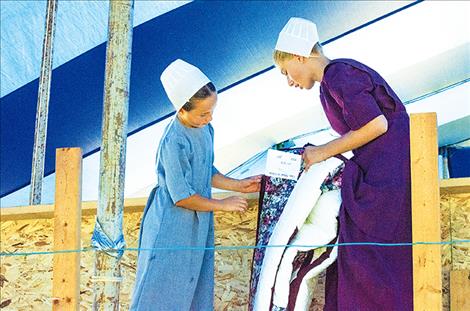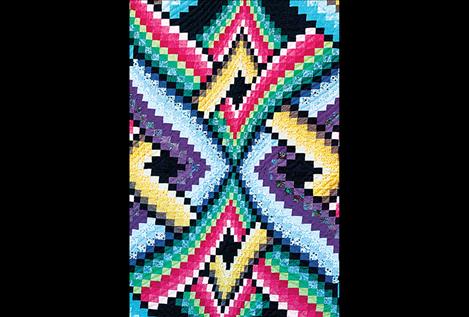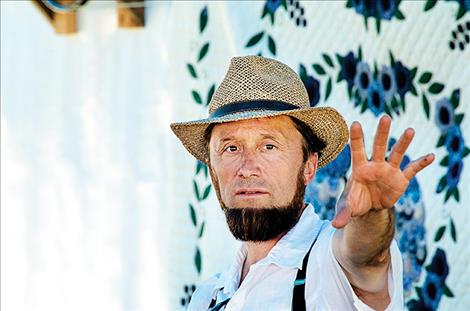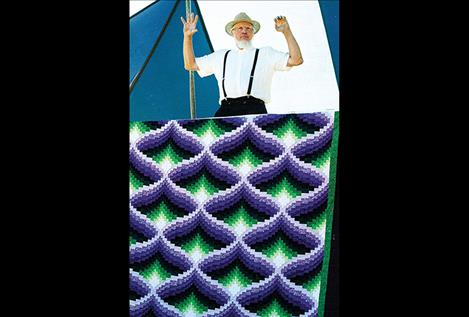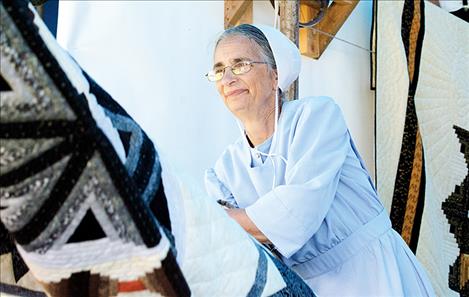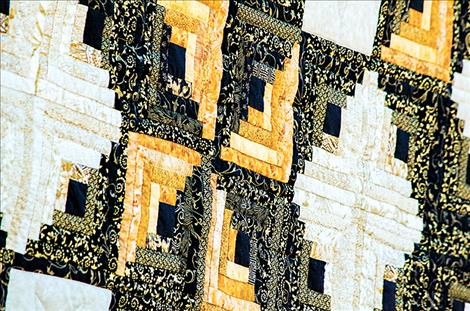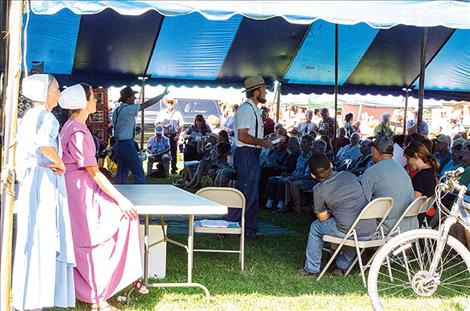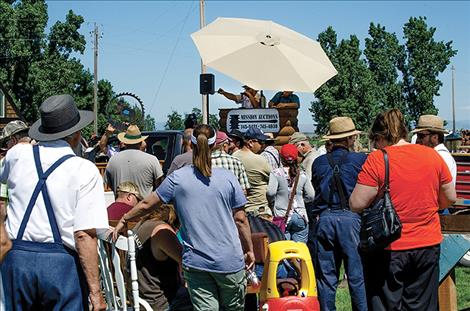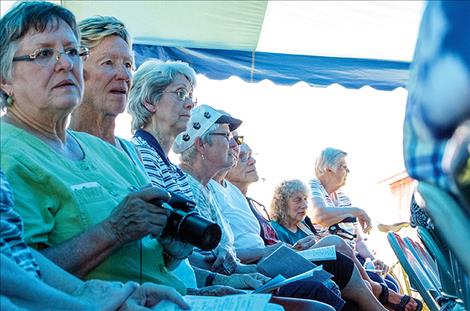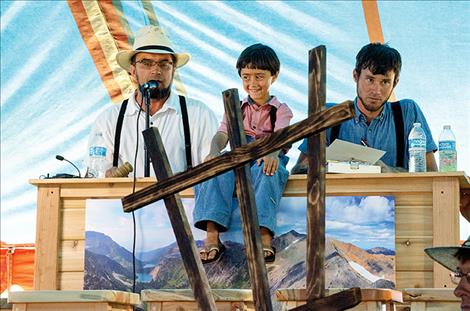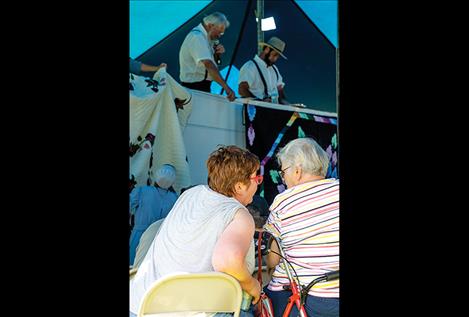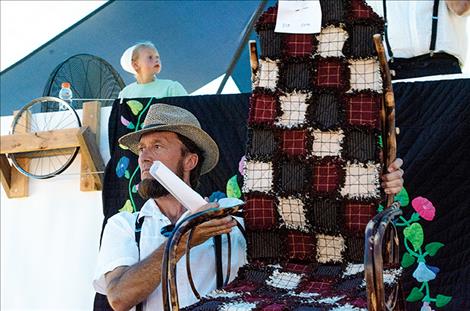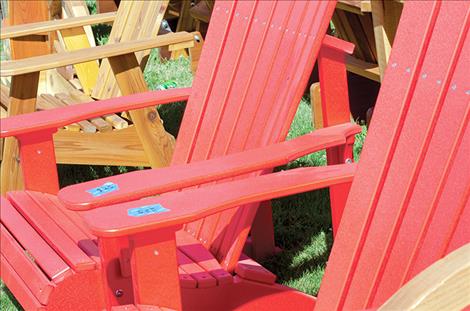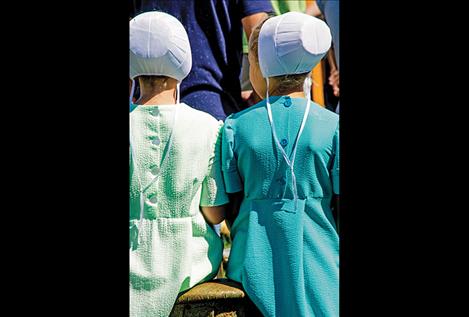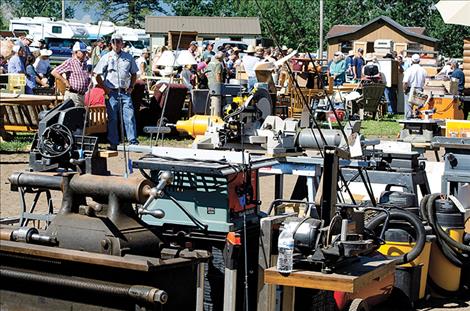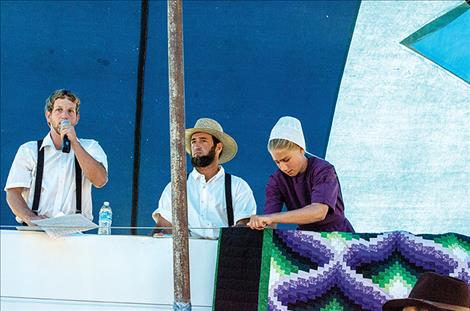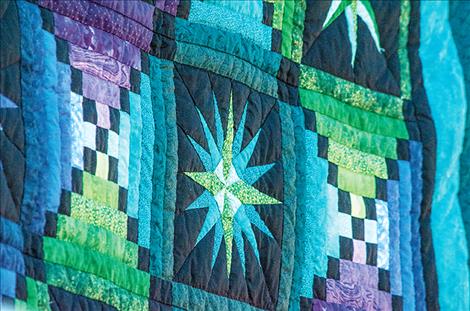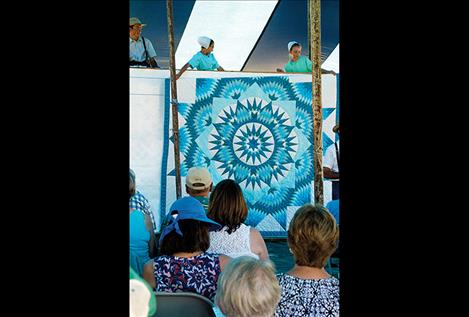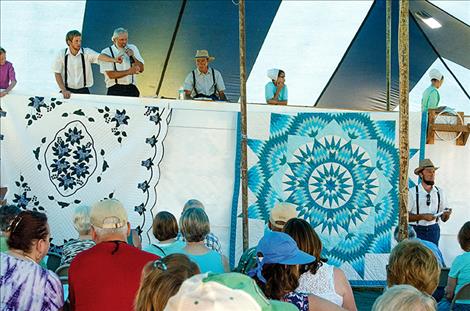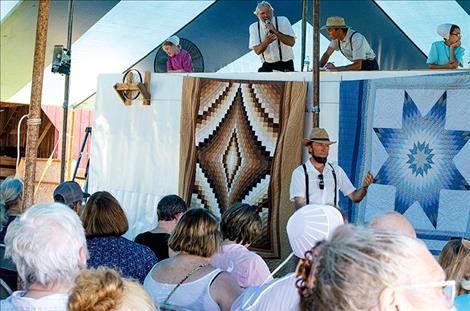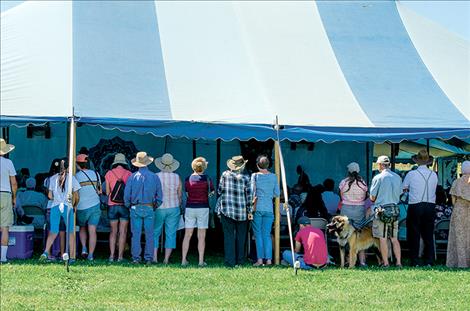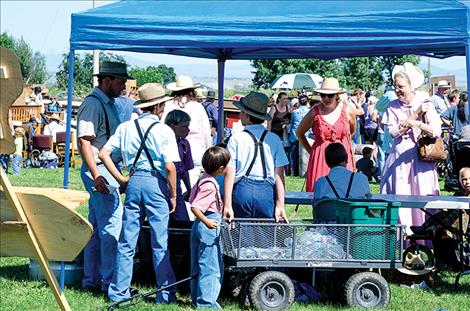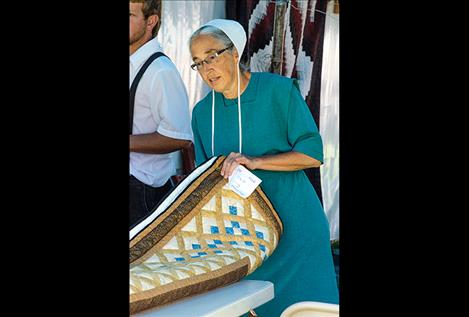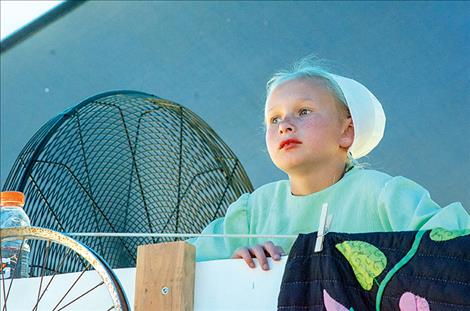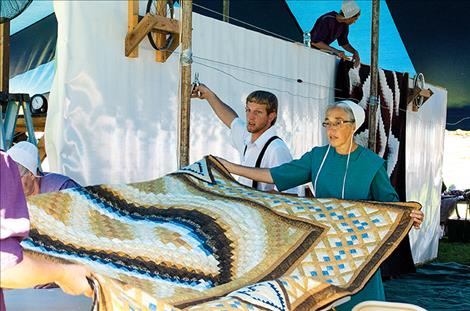 ‹
›
ST. IGNATIUS – Ryan Yoder, 6, sat on the auction block above the crowd with his feet dangling over the edge at the 16th Annual Amish Community Auction on Saturday.
He was watching the audience from under a tent where wooden items were being auctioned to see who would bid on two of the handmade trellises he created. He smiled when the final bid came in at $25 each. He later explained that the small wooden trellises were a "little difficult" to build, but he likes woodworking and plans to do more. A trellis, he said, is a good place to grow vines.
Hundreds of people gathered in a field on Allison Road, about 10 miles outside of town, to bid on wooden furniture, tools, plants, horse tackle, books, cabins, sheds, quilts and more. Several auctioneers were taking bids in different areas of the field at the same time.
A portion of the auction's proceeds will help fund the private Amish Christian School located in the same field. Eighteen children attended the school last year before the summer break.
Orlie Troyer took a turn auctioning off some of the quilts this year during the auction. Names of quilts included: Diamond Tiara, Mountain Echo, Broken Moonlight, Days of a Pie, Celtic Rose, Dogwood Garden, Storm Warning and Barn Raising. Local residents joined people from all over the U.S. in different Amish communities to make the quilts and send them to the auction.
Though Troyer attempted to entice bidders sitting under the large quilt-auction tent to a tractor auction happening simultaneously, the crowd was intent on seeing the quilts.
Each quilt was taken out of a plastic bag and hung on what looked like a clothesline in front of the crowd. Auctioneers stood on a podium above the quilts taking bids.
"Open your eyes to this one," Troyer said as one of the quilts unfolded to reveal two colorful peacocks.
Hundreds of items were auctioned during the several hour event.