Arletta Clairmont-Young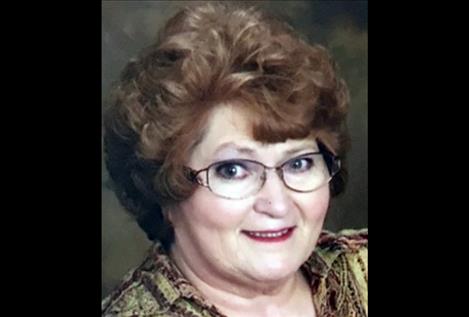 RONAN — Arletta "Granny" Clairmont-Young, 77, of Ronan, joined her late husband Gerald "Pa" Clairmont and our father in heaven on Tuesday, July 10, 2018, due to heart complications. She was born on March 28, 1941, to Grant and Bertha Young and raised in Kalispell. She was one of 12 siblings. Arletta found joy in a hard day's work, spending time with her family, and caring for others.
Throughout her life, she resided in several areas including Seattle, Deer Lodge, Fairfield, Pablo, Omak, and Ronan. Arletta surrounded herself with her family, friends, and endless foster children. She loved her children unconditionally and thanked God for them every day. She made it her duty to welcome anyone who experienced difficulties within their lives to know they had a home, a shoulder to lean on, and that they were loved. Laughter was a key factor that fueled her spirit each and every day.
Arletta spent her last week on earth surrounded by her loved ones in a playful and joyous environment. She made sure to tell jokes, dance with her sister, and give lots of love to all of her family.
Arletta is survived by her sister, Cyndi McElderry of Okanogan, Washington; her five children, Kevin Wall of Jersey City, New Jersey, Glen (MaeDawn) Young of Blackfoot, Idaho, Cora (Buddy) McElwain of Kalispell, Dawn Smart of Ronan, and Al "Smokey" Sailor of Butte. She also had many grandchildren, great-grandchildren, nieces and nephews who were all an important part of her life.
She was preceded in death by her mother, Bertha Salinas-Young; her father, Grant Young; and siblings, Richard, Robert, Gordon, Hazel, Alice, Bethel, Teddy, Bill, Mickey, and Dwayne.
Funeral services have been held. Messages of condolence may be sent to the family online at: www. shriderthompson.com.
Shrider-Thompson Funeral Home, Ronan is assisting Arletta's family with arrangements.