Mary Krein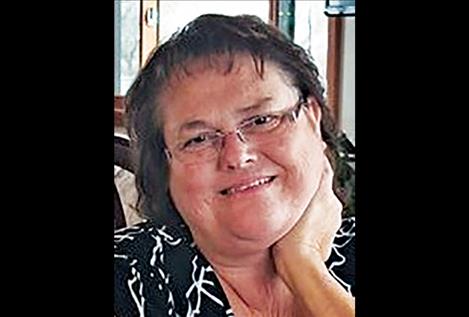 ST. IGNATIUS — On July 18, 2018, Mary Beth Krein passed away at home surrounded by her family. Beth was born on April 30, 1953, to Hubert and Ruth Horton in Hayden, Colorado. Beth graduated high school from Campion Academy in Loveland, Colorado, in 1971.
In 1972 Beth moved to St. Ignatius with her family. On June 6, 1979, Beth married Laurence Krein in Ronan. They settled in St. Ignatius and raised five children on a Black Angus cattle ranch. Beth lived her life to raise her children to know God through the Seventh-Day Adventist Church. One of her greatest joys in life was being a local club leader with 4-H and working with young people. Beth was best known for her hospitality, kindness, and love for her family.
She is survived by her husband, Larry Krein; her children, Amy Rust (Todd), Brad Krein (Tammy), David Krein, Jennifer Clark (Chris), and Michelle Salomon (Nick); her grandchildren, Elaine and Cassidy Rider; her mother, Ruth Horton; her sisters, Laneta Penninger, Glenna Horton (Rick), Debbie Grussling (Robin); and numerous nieces and nephews.
She is preceded in death by her father, Hubert Horton; and her brother, Kenny Horton.
Services will be held on Thursday, July 26, 2018, at 11 a.m., at the Ronan Seventh–Day Adventist Church, 36334 Mud Creek Ln.
Messages of condolences may be shared with the family online at: www.shriderthompson. com.