St. Joe expands emergency department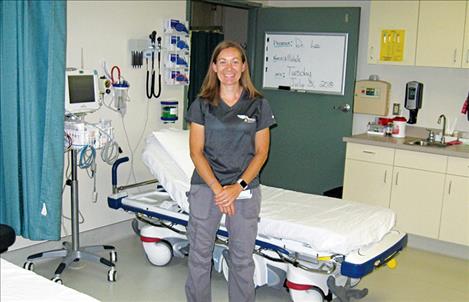 News from Providence St. Joseph Medical Center
POLSON — Providence St. Joseph Medical Center in Polson recently concluded the expansion of its emergency department.
The expansion is a response to a growing community need, growing the department from four rooms to six and adding 300 additional square feet. The building contractor was Nelson Homes of Polson.
Emergency department visits at St. Joe's have been steadily increasing each year for the past five years, with about 5,400 visits on pace for this year.
"We are happy to be able to expand our emergency department capabilities to meet the needs of the community," said Lynn Baushke-Weddle, Providence St. Joseph Medical Center interim administrator. "With the expansion, and hiring additional night nursing staff, we are able to see patients more quickly."
The emergency department at St. Joe's sees all kinds of urgent patients: traumas from car and water-related accidents, heart attacks, strokes, breathing difficulties and more.
Emergency Department Medical Director Rebecca Bontadelli, M.D., said, "We are always available 24/7 to see patients in our emergency department and now we have the capacity to evaluate, stabilize and treat more patients in a safe, monitored setting. Our community is our priority, and we strive to continuously improve the quality of care for our families, friends and community members."