New principal starts at Polson High School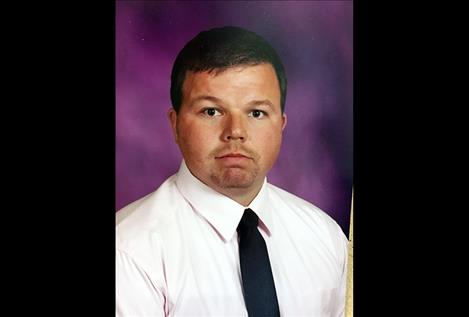 POLSON – On Aug. 29 Peter Hamilton will start his first school year as principal of Polson High School, and he is excited.
"One of the coolest jobs is being a high school principal," he said.
He said that he looks forward to living near the lake and serving the Polson community.
After growing up in Deer Lodge and attending the University of Montana in Missoula, Hamilton completed his bachelor's degree and taught in Hardin for five years. Next he taught in St. Ignatius for three years, until he was hired as the principal for the Cut Bank School District where he worked for seven years.
"And now I've been lucky enough to land the job in Polson," Hamilton said.
Hamilton said that he admires the administrators and teachers at the school and looks forward to working with them.
"The pride and tradition when I walked into that school was just awesome," he said.
Hamilton said he became a principal after realizing the impact he could have on students when he took on a leadership role. He was a head football coach for six years. In that position he developed the passion for leadership that led him to a career as a principal.
In his first year, Hamilton will focus on building relationships with his staff. He said he also looks forward to getting to know the students at the school.
"I'm a little bit goofy and I'll do anything I can do to make kids smile," he said.
Outside of work, Hamilton spends his time boating, camping, and fishing. He says he is an "avid athletic fanatic," and that he often spends his weekends watching his three children play sports. He also enjoys spending time talking with his wife, who he calls his "biggest motivator in being successful."
"I'm excited for the opportunity," Hamilton said of his new position. "Hopefully we're all going to be in this together for the next 20 years."