Birth announcements for Nov. 7, 2018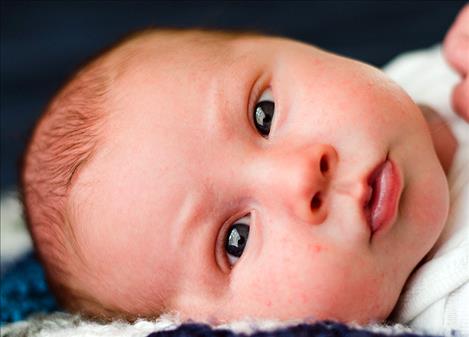 Audin Firestone
MISSOULA — Roman and Samijo are proud to announce the arrival of their son Audin Derek Firestone. He was born on Sept. 18 at Community Hospital in Missoula. Audi has two excited older brothers, Zaimon and Emmett Firestone. Paternal grandparents are Tina Firestone and Eric Seegers. Maternal grandparents are Ron Kain and Sheryl Knudsen.
Local becomes new great great-grandmother
LOVELOCK, NEVADA — Bernadine (Bernie) Lovell, of St. Ignatius, is a new great great-grandmother. Great grandson Dalton and his wife Samantha Bequette had a baby boy, born Nov. 1, 2018, in Lovelock, Nevada. The baby weighed in at 6 pounds, 12 ounces and is 19 inches long.