Wilson pleads not guilty to knocking car off road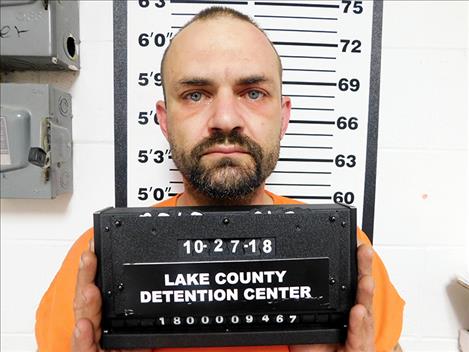 A Lake County man is charged with running his partner or family member off the road after a heated argument.
Daniel Joseph Wilson, 39, entered a plea of not guilty at District Court in Polson on Wednesday, Nov. 14, to felony counts of assault with a weapon, tampering with physical evidence, criminal endangerment and misdemeanor leaving the scene of an accident involving a person or deceased person.
According to court records, on September 15, Wilson engaged in a vehicle pursuit with a woman while leaving the Polson area on U.S. Highway 354, more commonly referred to as Back Road. The victim, in her Ford Focus, slowed down when Wilson, driving a Buick Century, allegedly pulled alongside her in the opposite lane of traffic and then hit her car knocking it off the road and into a ditch near mile marker six.
The victim's Ford hit a delineator post, nearly running into a cliff. The vehicle then struck a large tree branch. The impact was hard enough to deploy the airbags, shatter the windshield and cause the radiator to leak.
As for the tampering and leaving the scene charges, Wilson is accused of trying to move the wrecked Ford without success and fleeing in the Buick.
Wilson's attorney Ashley Morigeau, requested a "no contact" order be changed to "no unwanted contact."
District Judge James Manley said he would grant the request on the condition that the alleged victim make the request in writing. Manley set the case for trial on April 15 and kept the bail set at $50,000.