William Howell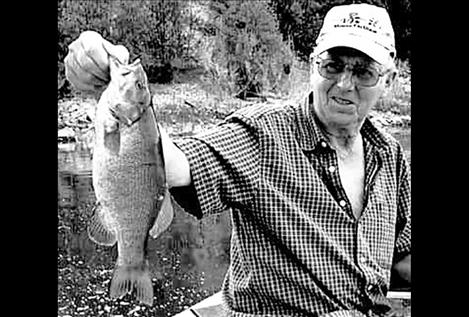 CHARLO – William Thomas Howell, 75, passed away at his home on Dec. 3, 2018. He was born on Dec. 29, 1942, in St. Ignatius, to Jensen and Mary (Patelzik) Howell and lived his life in Moiese on the family ranch/farm.
Bill graduated from Moiese Elementary School in 1956 and graduated with the class of 1960 from Charlo High School. He attended the University of Montana and then enlisted in the U.S. Army in January of 1962 and was honorably discharged in 1965.
He cared deeply about the Moiese and Mission Valleys and defined what it was to be a good neighbor - always ready to lend a hand. His love of fishing, the outdoors, his family and his friends were the emphasis of his life.
Bill will be missed by his wife, Marlene; his daughters, Lynn (Kent) and Patti; his son, Rick; his mother, Mary; his sister, Carol (Rich); his five grandchildren, his four great–grandchildren, his nephew and family and many relatives and friends.
To honor Bill's wishes, there will be no service. Celebrate Bill, his life and his memory by being a good neighbor … and maybe take someone fishing.
Memories and condolences may be sent to the family at: www.shriderthompson.com.
Arrangements are under the direction of Shrider–Thompson Funeral Home.