Leo Jones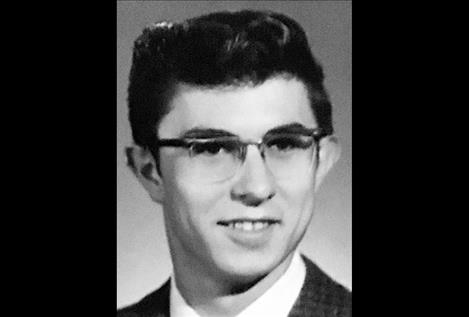 GRANGEVILLE, IDAHO — Leo Laurence Jones passed away in Grangeville, Idaho, on Dec. 25, 2018. Leo was born on Dec. 6, 1943, in St. Ignatius and was one of eleven children born to John A. Jones and Amelia Tellier Jones. Leo was joined in birth by his twin brother, Loubert. Leo was raised in St. Ignatius. He spent much of his upbringing with his maternal grandparents, Laurette and Annie Broncheau Tellier.
The 11 Jones children in birth order included: Alfred, Kenneth, Marie Jones Ashley, Adeline Jones Upton, Earl Dennis, Pauline Jones Nicholson, Leo, Loubert, Ira, Dalon, and Vickie Jones Belgard. Leo married Dorothy Teigen in 1966 and they had two children, Sheldon and Shelley.
Leo is survived by his children, Sheldon Jones and Shelley Jones; his grandchildren, Taylor Ohl and Dylan Ohl and siblings: Ken, Marie Ashley, Pauline Nicholson (Del), Loubert (Norma), Ira (Alice)and Vickie Belgard (Davy) and many nieces and nephews.
He was preceded in death by his parents; his grandparents and his siblings, Alfred, Adeline Upton, Dennis and Dalon.
A viewing took place on Tuesday, Jan. 8, from 3-7 p.m. at the Longhouse in St. Ignatius. Graveside services will be held at the Catholic cemetery in St. Ignatius on Wednesday, Jan. 9 at 11 a.m.