Christina Reum Santa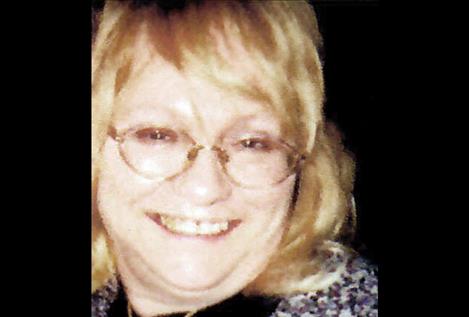 GRAND JUNCTION, COLORADO — Christina Reum Santa was born on April 18, 1950, and passed away on Jan. 29, 2019. She was born to Clarence Reum (1912- 1954) and Freda Starkel Reum (1920-2000). Christina leaves behind her daughters, Christi Rezgui, Lori Kurta ( John), and Kari Parsons (Mike). Her grandchildren include: Cory Braaten (Amanda), Caitlyn (Dylan), Wylie, Danny, Jordan, Shaylene and Virginia, who all made her smile. Her brothers and sisters include: Don Reum (Carol), Pete Reum (Karen), Alma Westphal, Diane Rice (Vern), Conrad Starkel (Becky), Ronald Reum (deceased) and many nieces and nephews.
Christina was a hard worker all of her life, graduating from Polson High School, and then moving on to Boeing Aircraft Company in Washington State. She finished her career at Anaconda Aluminum in Columbia Falls. She was also co-owner of a Kalispell restaurant at one time.
Christina passed away in Grand Junction, Colorado, near her youngest daughter and family and was able to share time with four of her helpful grandchildren. Cory and Amanda brought great-grandchildren, Jack and Dean, into her life and Caitlyn and Dylan brought great-granddaughter, Harley, to share time and love with her for almost a year. The Lord was a friend and comforter.
Christina loved her family time, time with her sisters, calls and visits from her brothers and their families, and family events.
We will gather at Fairview Cemetery at 11 a.m. on June 29, with a memorial potluck for family and friends to follow at Lawrence Park in Kalispell from 1-4 p.m.