Stephen Niblack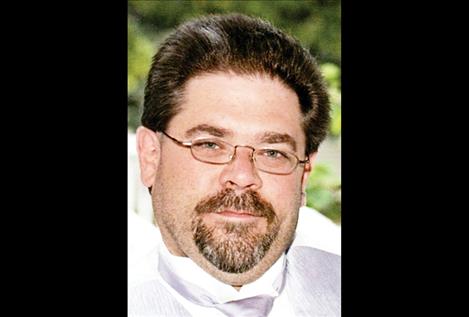 POLSON — Named for his grandfathers, Stephen Mills Niblack died at home on March 27. He was born on July 19, 1966, in Newark, New Jersey. He teased his parents for years because he was the only family member not born in Montana.
His schooling started in Calgary. He then attended schools in Spokane and Missoula and high school in Boulder and Helena. After attending Missoula College, he began work in food service and developed his cooking talent in restaurants in Idaho. In his twenties he moved to California where he was appreciated as a creative chef in mountain restaurants and resorts. His huckleberry barbecue sauce recipe won't soon be duplicated nor will his many menu items he created but never wrote down.
An active outdoorsman nearly all his life, Stephen enjoyed hunting, fishing, boating, backcountry exploring, camping and time at the family Wild Horse Island cabin. His children have stories about endeavors to outdo his maternal grandfather and find that special camping spot "just another mile or so" farther into the wilderness. He was an avid birdwatcher and most recently enjoyed watching fledgling owls from his window.
He is survived by his wife, Patricia; his parents, Mason L. and Zana; his sister, Gina (Rod) Dahlinger; his brother, David (Crystal) Kaveshan; his children, James (Shannon), TabathaJo, and Mason E.; his grandchildren, Victoria, Lily, Allen, Tyler and McKenzie; and his special aunts, uncles and cousins.
There will be a Celebration of Life service for Stephen held on Saturday, April 13, at 11 a.m. at the Polson United Methodist Church.
Memorial contributions may be made to the Sunburst Community Services Foundation or to the Polson United Methodist Church.
Memories and condolences may be sent the family at: www.thelakefuneralhomeandcrematory.com.
Arrangements are under the direction of The Lake Funeral Home and Crematory.