Theresa Taylor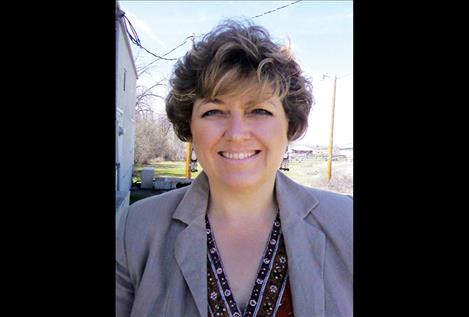 POLSON – Theresa Squires Taylor, age 58, passed away on April 21, 2019, in Kalispell, surrounded by her family. Theresa was born on April 4, 1961, in Anaheim, California, to Vinola Saunders Squires and Garry Squires.
While living in Western Montana, Theresa attended Loyola Sacred Heart High School in Missoula and Western Montana College in Dillon and Idaho State University in Pocatello, Idaho. She moved to Idaho Falls, working as a publications manager for Lockheed Idaho Technologies Co. (Idaho National Laboratory) for eight years, until she met and married the love of her life, Rick Taylor, and moved to Polson with her son, Scott in 1996.
Theresa worked as a Lake County Civil Clerk for two years before becoming the executive director for American Red Cross of Lake County until it was consolidated with Flathead County. She continued to organize and run the Lake Swim Program for many years after. Fulfilling her love of animals, Theresa started volunteering with the Mission Valley Animal Shelter, eventually serving on its board of directors for 20-plus years. She filled many roles including, board president, organizer of 'Doggie Dash Days,' interim manager, cleaner of cages and foster mom.
To further her love of giving back, Theresa served on the Polson School District board for 12 years, eight of those years as president.
For the last several years Theresa owned her own bookkeeping, accounting and business management company, serving many clients throughout the Mission Valley.
Theresa was so much fun to be around; she was adventurous, spontaneous and inventive. She hasd a quick wit and livened a party with her stories and joy. She was so compassionate and a great listener to those in need, making everyone feel special and important. She never knew a stranger and was dependable to everyone. If something needed to be done, she figured out how to get it done and made sure it was done. She loved her family and was a fantastic photographer, she had an artistic eye and had a passion for antiques.
Devoted to her family, she is survived by her loving and devoted husband, Rick; her sons, Scott of Brooklyn, New York, Aric of Humble, Texas, Jason (Brenda) of Snoqualmie, Washington, and daughter, Kirsten (David) Dallmann of Boise, Idaho; her grandchildren, Paige and Carter Dallmann, Amanda Taylor and Ethan Taylor; her mother, Vinola Squires of Dillon; her sister, Sheila (Brad) Cottom of Dillon, her brother, Bill (Michelle) Squires of Idaho Falls, Idaho; her nieces, Kristen and Karli Cottom, and Shelby Squires; her nephews, Kevin Cottom, and Wyatt Squires and numerous extended family.
Theresa requested she be cremated and services will be announced at a later date.
In lieu of flowers the family request that donations be made in Theresa's name to the Mission Valley Animal Shelter in Polson.