Frank Zacek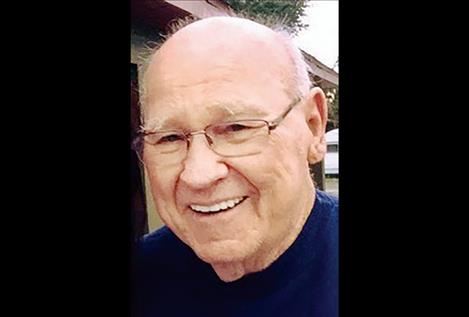 RONAN — Frank passed away on May 5, 2019, at the hospital in Ronan. Frank was born in Lindsay, Nebraska, on June 4, 1936, the son of Peter and Violet Zacek.
The family moved and resided in Niobrara, Nebraska, where his father ran the family business, Sanitary Meat Market. Frank graduated from Niobrara High School in 1954. After high school, Frank joined the Army and served from 1956-1962.
He married the love of his life, Josephine H. Lingle, on Dec. 7, 1957. After being married they moved to California and in 1972 they resided in Elk Point, South Dakota, before retiring in Ronan in 2014. They remained happily married for 62 years.
Frank was in the painters union and worked for Tri-State Drywall for many years and then had his own dry wall company in Elk Point, South Dakota. He is preceded in death by his parents, Peter and Violet Zacek; his son, Gregory; his sister, Genevieve Baker; and his brothers, Robert, James, and William Zacek.
He is survived by his wife, Josephine, of Ronan; two daughters, Vicki Sundleaf (Rodney) of Tacoma, Washington; Jayne Hoffman (Charlie) of Ronan; five grandchildren, Courtney Murphey, Rhiannon McCrea (Robert), Steffen Rosenbaum, Hayley Salois, Trinity Rosenbaum; his twelve great grandchildren, that brought him much joy; his sisters, Irene Blackford and Francis Lingle (Charles); and his brother, Donald Zacek (Marlene); many nieces and nephews, that he loved very much; and his beloved pets, Frankie Jo, Buck, and Squirrel.
A service and celebration of Frank's life will be held at a later date. Memories and condolences may be sent to the family at: www.shriderthompson.com.
Arrangements are under the direction of Shrider–Thompson Funeral Home.