MV players selected for All-State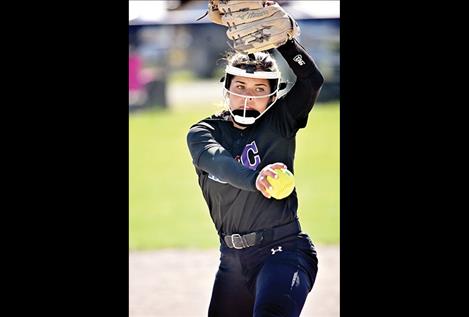 POLSON – Several prep softball players from the Mission Valley were selected for the Montana All-State softball and respective all-conference teams.
In Class A, the Polson Lady Pirates had several players on the all-state team, including sophomore Josie Caye, senior Paige Noyes and senior pitcher Lauren Vergeront. Senior catcher Kaylanna DesJarlais was also selected. Freshman Katelyne Druyvestein and senior Lisa Costilla garnered second-team Northwestern A all-conference honors, while sophomores SaVanna Carpentier and Kobbey Smith along with freshman Kallie Finkbeiner received all-conference honorable mentions.
Also in Class A, the Ronan Maidens had a pair of selections named to both the all-state and Northwestern A first team all-conference list. Awarded first team all-state and all-conference accolades were senior Emilie Corley and sophomore pitcher Macao Jackson.
Maiden junior Madison Clairmont received second-team all-conference honors, while junior Regan Clairmont collected an all-conference honorable mention.
Mission-Arlee-Charlo junior utility player Azia-Rain Umphrey was recognized first team in Class B-C all-state and Western B-C all-conference. MAC senior pitcher Tomi Brazill joined Umphrey as a first-team Western B-C all-conference selection, while fellow teammate Frankie Smith earned all-conference second team honors.