Simon's life honored with play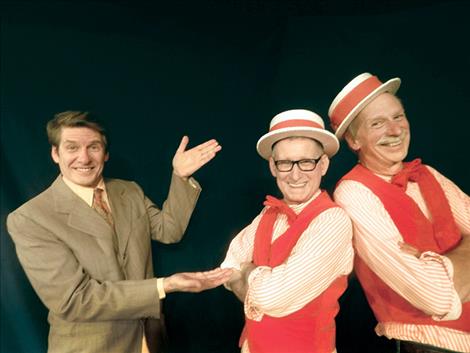 News from the Port Polson Players
POLSON – The Port Polson Players are honoring the man known as The Master of Broadway Comedy with his comedic masterpiece "The Sunshine Boys." The honoree Neil Simon passed away last August.
The show, playing July 5-14, was nominated for a Tony Award for Best Play, with critics saying, "The show glitters like fireworks on the Fourth of July."
The Sunshine Boys were a successful Vaudeville comedy duo. During the later years of their 43-year run, they stopped speaking to each other. Clark, now an old man, reluctantly accepts an offer to reunite the team for a CBS special on the history of comedy. Laughter abounds as they recreate their classic doctor sketch, which ends in chaos. The play's wrap-up is pure Simon, mixing humor and wisdom.
Mike Gillpatrick, Louis Jepson and Neal Lewing appear in Simon's "The Sunshine Boys." The show began July 5 and plays through Sunday, July 14.
Get your tickets early by calling 406-883-9212 or by going to PortPolsonPlayers.com. Curtain is at 8 p.m. Wednesdays thru Saturdays with Sunday matinees at 2 p.m. Tickets are $19 for adults and $18 for senior citizens and students. Group rates are available at Polson's historic log theatre on the south end of Flathead Lake. "The Sunshine Boys" is produced by the Port Polson Players in association with the Mission Valley Friends of the Arts.