Incident involving spike strips gets resolved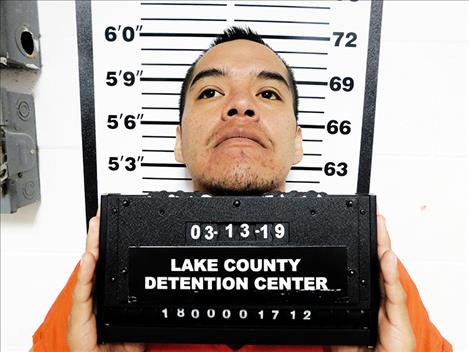 A Pablo man was committed to the Montana Department of Corrections for a total of seven years with five years suspended, resolving three separate cases against him in District Court at Polson on July 3.
Jonathan Austin Green, 31, was charged with felony theft for allegedly stealing an Infinity model vehicle on July 18, 2018. While that case was pending, Green was arrested again in January and found to be in possession of methamphetamine and heroin and was charged with two counts of felony possession of dangerous drugs. After being released on his own recognizance, Green was the subject of a high-speed pursuit involving the theft of a 1995 Jeep Grand Cherokee, parked at the Ronan Town Pump on March 11.
The pursuit involving the stolen Jeep proceeded southbound on U. S. Highway 93 into Missoula County. As authorities in Missoula County intercepted the suspected vehicle entering their jurisdiction, the driver turned around and headed northbound on U. S. Highway 93, back to Lake County. A Lake County Sheriff's Office deputy was able to deploy spike strips to disable the vehicle in Ravalli. The driver and passenger of the Jeep were arrested without further incident. Green was charged with felony counts of theft and criminal endangerment.
The resolution of the three cases came as part of a plea agreement that dismissed one count of criminal possession of dangerous drugs. Judge James Manley also ordered Green to pay restitution of $1,662.39.