Players end season with 'Savanah Sipping Society'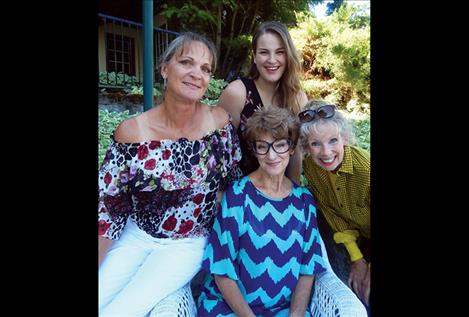 Rounding out the Port Polson Players 44th season of summer theatre, "The Savannah Sipping Society" opens on Thursday, Aug. 8, and plays thru Sunday, Aug. 25. Curtain times are 8 p.m. Wednesdays thru Saturdays with Sunday matinees at 2 p.m. at Polson's Beautiful Theatre on the Lake.
The Savannah Sipping Society, a beyond funny, jocular comedy by Jones-Hope-Wooten, centers on four middle-aged, single southern women, drawn together by fate, a little yoga, and the occasional liquid refreshment. Together, they discover, through laughter and hilarious misadventures, that valued relationships can be made by … "making new old friends."
Presented by the Port Polson Players in association with The Mission Valley Friends of the Arts, tickets for "The Savannah Sipping Society" are $19 for adults, $18 for senior citizens and students. The show is not suggested for younger children and is rated PG-13.
Go to: PortPolsonPlayers.com or call 406-883-9212 for reservations and more information.