Young actors share thoughts about MCT play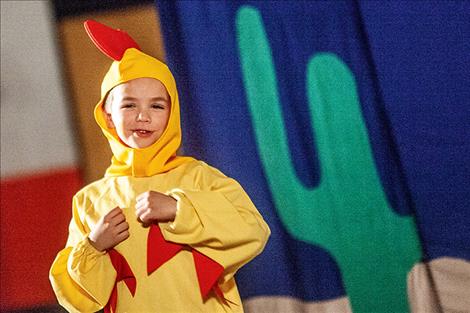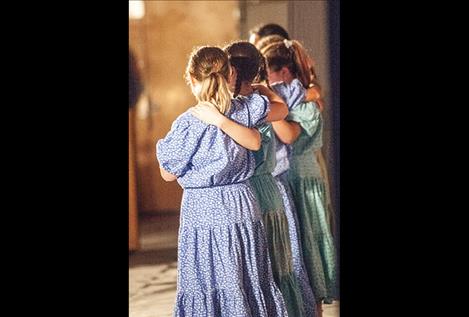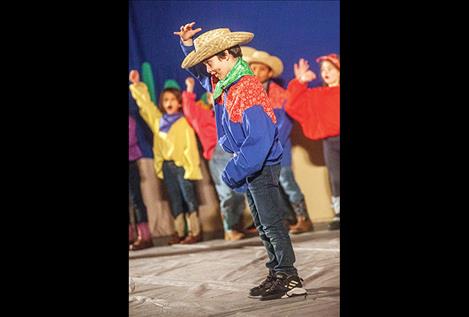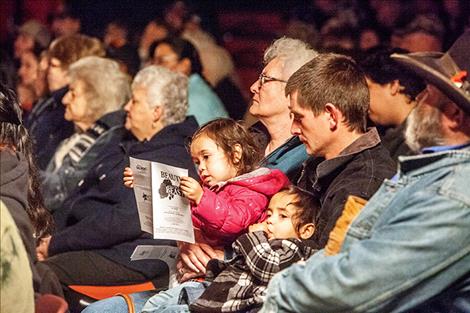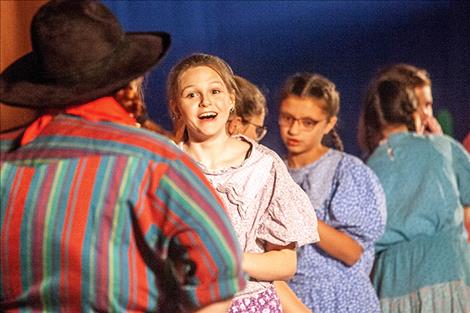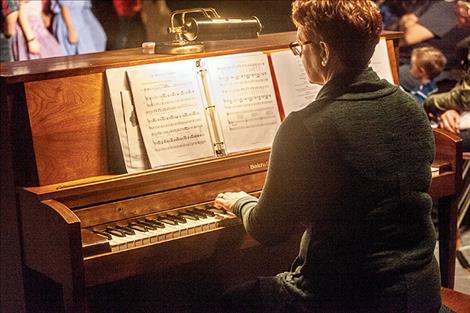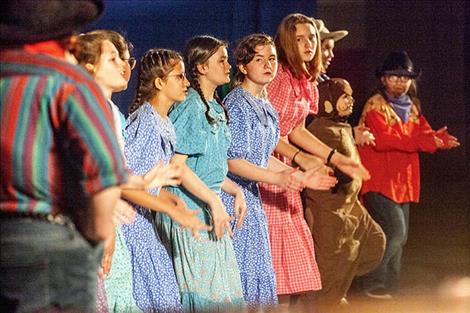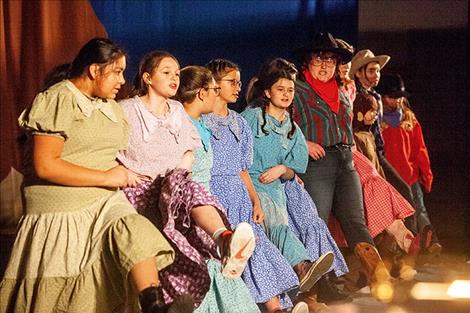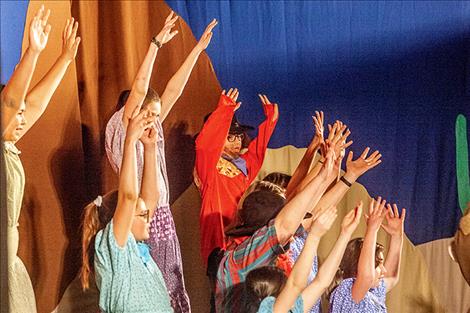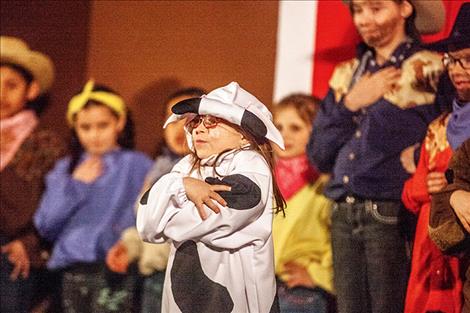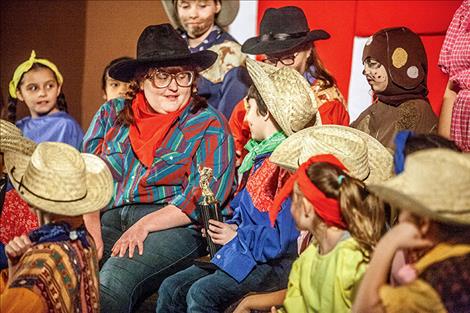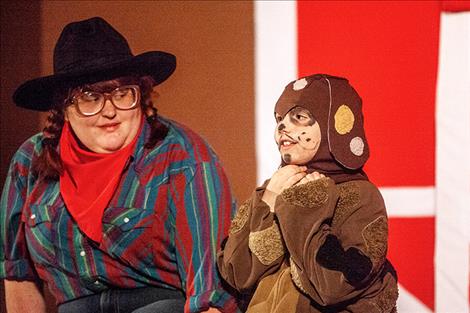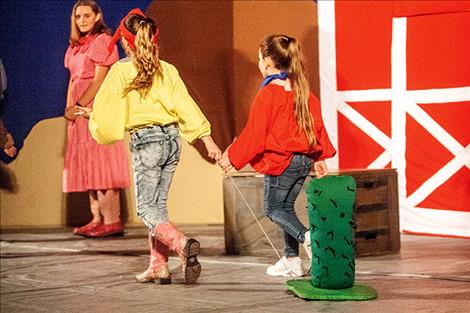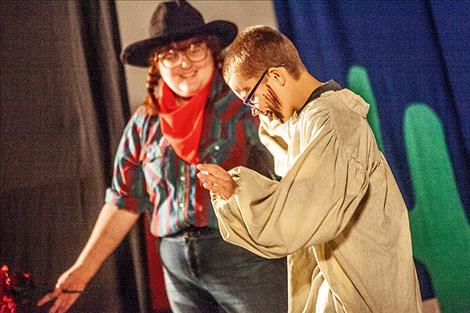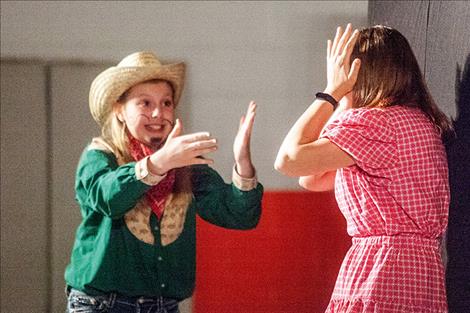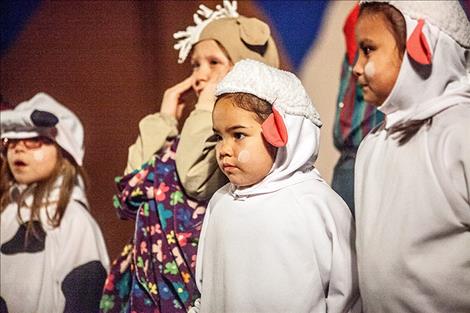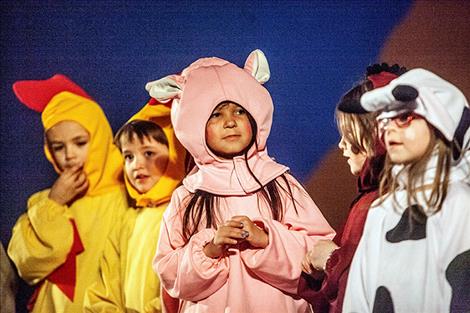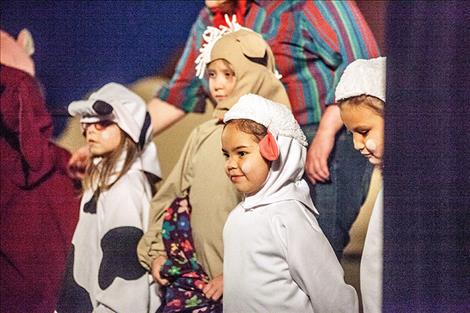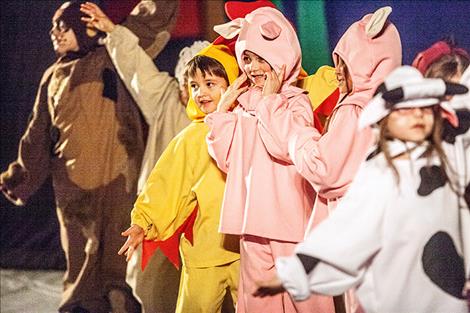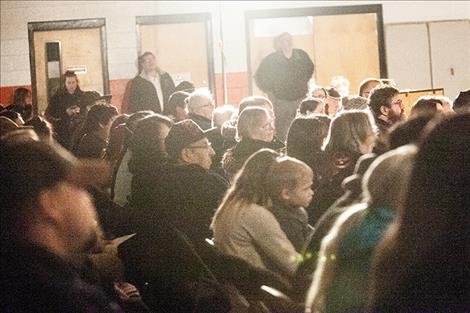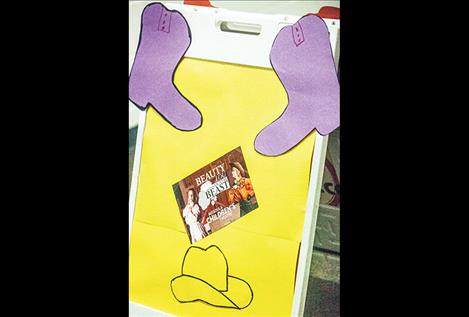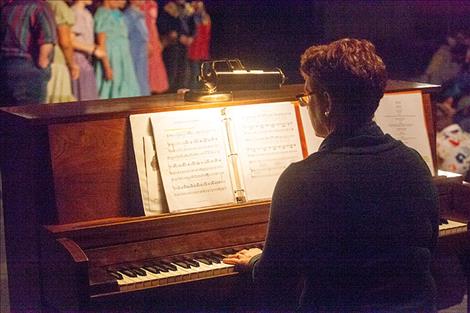 ‹
›
Students in the Ronan School District presented a production of "Beauty Lou and the Country Beast" on Saturday evening with the help of the Missoula Children's Theater.
The actors had several things to say before the big show. Alexa Youngren, 10, said: "I am excited to be part of the play. I love plays. This is the only play I get to be in."
Denia Kuntz, 12, said: "I want to do this every year. This is the only opportunity we have each year to be in a play."
Charles Hakes, 11, said: "This is a great opportunity. I have done it for two years."
Atiana Unruh, 14, said: "It is interesting to have so many kids learn so much in such a short time, and they are all doing so good."
Jasmin Hakes, 12, said: "It is fun to get to play so many different roles."
Ainsley Peretto, 7, said: "I get to be a country folk and do cool dancing."
Bethanni Beh, 7, said: "I really like the singing, and I love the dance moves."
Haidien Gifford, 7, said: "I like how Beauty Lou has to stay with Beast, and he learns how to be a friend. Everyone needs a friend."
Mirial Charlo, 7, said: "I like the singing, dancing and how the beast chases Buck. It is funny."
The MCT Ronan cast:
Denia Kuntz played the part of the younger Beauty Lou, and Atiana Unruh was the older version. Makayla Reum played Slim, and Jadyn Hakes was Dusty. Jasmin Hakes was the friend. Charles Hakes played the Beast.
The younger daughters included Sierra Hall, Alexa Youngren, Rebecca Kramer, Emily Adams, Maya St. Clair and Marie Cheff. The older daughters included Brandi Bigby, Anaka Hardy, McKenna Corley, Emily Skare, Sydne Benow, Danika Hoskinson
The country folks were played by Xavior Kuntz, Tyler Buhr, Lily Gano, Dayton Shining Double, Ainsley Peretto, Mirial Charlo, Haidien Gifford, Layla Wheeler, Neveah Fisher, Bethanni Beh, Daryus Hill, Treyson Moss, Harlow Caye, Ari Crawford, Andrew Irvine, Andrew Irvine, Zuraya Shining Double, Elliana Hoskinson and Jeremy Friedlander.
The barnyard critters in costume included Angie Finley, Zayla Wolfe, GJ Burrafato, Golden Templer, Julian Charlo, Taylor Crawford, Shelby Couture-Irvine, Abel Adams and Chloe Stewart.
The student assistant director was Gordon Stewart. Sarah Krause was the accompanist.