Sherman pleads not guilty to theft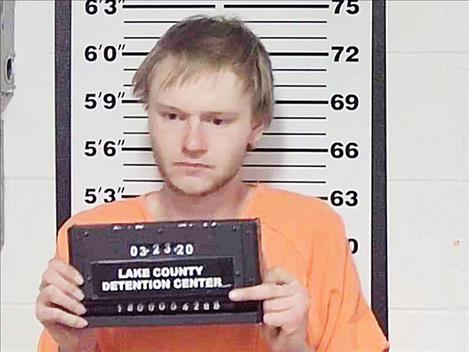 A Ronan man entered a plea of not guilty at District Court in Polson on April 15 to felony theft. Adam Ethan Sherman, 19, is accused of stealing a 1979 Chevy pickup in Polson.
According to court records, on March 23, a Polson resident reported his half-ton Chevy Silverado truck missing. Polson police located the truck with Sherman driving it. He did not have permission to drive the truck and was arrested.
Sherman has two other cases pending in Lake County. One case involves possessing drugs and drug paraphernalia, and the other case involves a pursuit that occurred last June in Ronan and ended in the Charlo area. During the pursuit, Sherman is alleged to have driven his vehicle at a speed of more than 100 mph.
Judge James Manley set this case for trial on Oct. 19, and he kept bail at $25,000. Status conference hearings for the other two cases are set for May.