Man violates parole from child abuse charges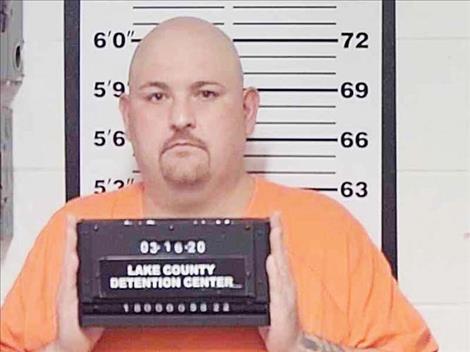 A Polson man was sentenced at District Court in Polson on May 27 to the Montana state prison for six years with no time suspended for violating conditions of what was initially a three-year deferred sentence.
Joseph Farris, 34, was convicted by way of a plea agreement, signed in Polson District Court on Nov. 14, 2018, on one count of felony assault on a minor. The plea agreement dismissed one count of endangering the welfare of a child and tampering with or fabricating physical evidence.
In the summer of 2017, the Department of Health and Human Services, along with Child Protective Services from both Lake County and New Mexico, which was Farris's former place of residency, received reports of child abuse involving Farris, according to charging documents. The reports involved violence, drug use, excessive and inappropriate discipline and emotional abuse.
According to documents, social services would eventually remove two children, ages 5 and 1, from Farris's household. The 5-year-old child would later claim drug use in the household and that Farris threw the 1-year-old over a television set causing a brain injury that was confirmed through medical staff. The 1-year-old was also treated for drug withdrawal in July of 2017. A hair sample of the 5-year-old tested positive for methamphetamine.
Prosecutor Ben Anciaux with the Lake County Attorney's Office had recommended ten years prison while Farris's public defender, Eldena Bear Don't Walk, recommended a three-year commitment to the Montana Department of Corrections.
In handing down the sentence, Judge James Manley told Farris, "People who beat and abuse women and children deserve punishment," and the judge included a parole restriction of three years, meaning Farris will have to serve three years before being eligible for parole.
Farris violated conditions of parole by continuing to intimidate family members living in the same household with the children he was to have no contact with, and he also violated his parole after being involved in a recent bar fight.