Experts examine relationship between COVID-19, invasive species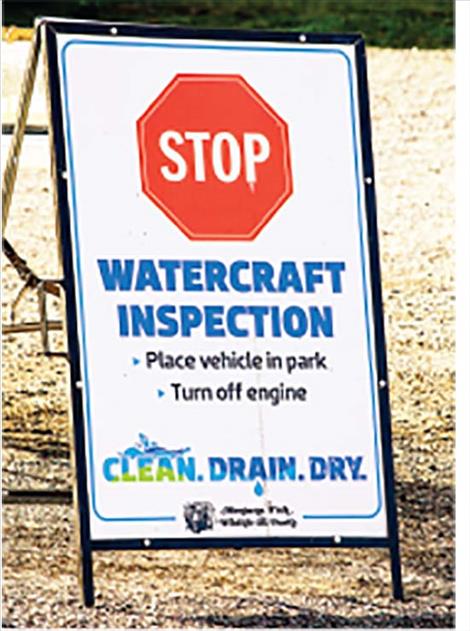 MONTANA – While the coronavirus pandemic is at the forefront of minds this summer, invasive weeds and aquatic invasive species continue to threaten the ecological, economic, and human health of the region.
On June 3, the Pacific NorthWest Economic Region and the Western Governors' Association co-hosted a webinar about the connections between the coronavirus pandemic and invasive species.
The event began with comparisons between the behavior of the virus's spread and that of invasive species.
"I'd like to take some of the knowledge that the public is learning about COVID-19 and flip that to something we can take advantage of in increasing the public's knowledge about invasive species," said Karen R. Hickman, professor of Environmental Science at Oklahoma State University.
Hickman said one concept that has become familiar to the public during the pandemic is the idea of flattening the curve. Many are familiar with the graph that shows that slowing the spread of the virus will reduce the number of people who are infected at the peak number of infections. Invasive species spread in a similar way. If the spread of invasive species is slowed, it increases the chances that invasive species management efforts will be effective in reducing and even eliminating the presence of the invasive species.
In some cases, COVID-19 has diminished invasive species management capabilities. Social distancing guidelines have prevented or transformed practices for fighting and preventing invasive weeds and aquatic invasive species. Like all other essential services, people are designing new methods for preventing the spread of invasive species during a pandemic. One example of such a shift is that of aquatic invasive species prevention.
Robert Walters, invasive species specialist for Colorado Parks and Wildlife, described guidelines for watercraft inspection stations continuing their work while keeping staff safe from the spread of COVID-19. Lake County's aquatic invasive species watercraft inspection stations continue to inspect watercraft. The staff examine boats for zebra and quagga mussels, in an effort to prevent Flathead Lake and other local waters from being contaminated by the invasive species.
Walters identified watercraft inspectors as "essential front-line workers" during the pandemic. Inspectors must continue their work to prevent waters from being contaminated by invasive species; however, they come into contact with a lot of different people, which puts them at risk for being infected by the coronavirus and spreading it if infected, and for that reason, those who have their boats inspected in Ravalli or at other stations in the area should maintain social distance from inspectors to prevent the spread of COVID-19. Inspectors will practice social distancing, wear personal protective equipment, and sanitize inspection stations.