Lozeau ordered to pay $59,412 in restitution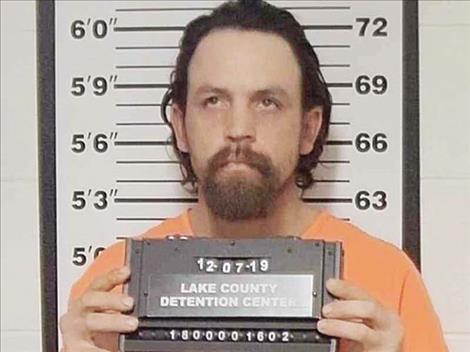 A Charlo man has been committed to the Montana Department of Corrections for ten years with five years suspended on a felony theft charge. Todd Micheal Lozeau, 36, was also committed to a total of five years DOC, all suspended, on another felony theft charge and five years suspended for tampering with or fabricating physical evidence. The sentencing was part of a plea agreement that dismissed another theft charge and a burglary charge.
The sentence was handed down on Aug. 4 in Polson District Court by Flathead County Judge Heidi J. Ulbricht, who appeared via video conference. Ulbricht also ordered Lozeau to pay restitution to the victims of his crimes in the amount of $59,412.19.
According to court records, on Oct. 11, 2019, Lake County Sheriff's Office deputies began investigating a burglary at a private residence where numerous items had been taken, exceeding the value of $5,000.
On Nov. 27, 2019, multiple law enforcement agencies executed a search warrant at Lozeau's residence. Parts of a state-owned vehicle, reportedly stolen by someone else, were located. After developing more information, based on witness statements, another search warrant was executed at Lozeau's property on Dec. 7, 2019. Investigators said they found more vehicle parts and a fire pit where stolen items were apparently destroyed. One of the witnesses implicated Lozeau in at least three residential burglaries in Lake County.