High speed chase ends in arrest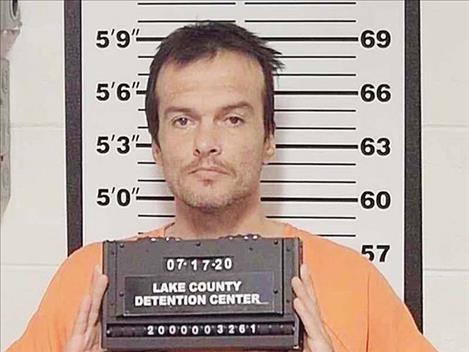 A Pablo man is facing drug possession and criminal endangerment charges after a high-speed pursuit with law enforcement in July.
Shawn Curtis Shourds, 41, entered a plea of not guilty in Polson District Court on Aug. 5 to charges of criminal endangerment and two counts criminal possession of dangerous drugs – all felonies.
According to court records, on July 14, a Montana Highway Patrol trooper observed a vehicle driving recklessly. The trooper attempted to initiate a traffic stop on the vehicle and the vehicle instead drove through several stop signs before turning onto U. S. Highway 93 where it reached speeds up to 90 mph.
The suspect attempted to turn onto Mud Lake Trail but was traveling too fast and missed the turn, and the vehicle ended up on an adjacent walking path. The vehicle then went through an underpass tunnel before continuing north in the southbound lanes of U. S. Highway 93, into oncoming traffic. Eight vehicles had to take evasive action to avoid colliding head-on with the suspect's vehicle.
The trooper was able to perform a pursuit immobilization technique maneuver causing the suspect's vehicle to go off the highway and into a fence near the Lake County Transfer Station.
Shourds was identified as the driver, and he was on probation. A search of the vehicle turned up about a gram of methamphetamine and approximately six grams of heroin. A digital scale with suspected drug residue on the weighing surface was later located in Shourds' residence.
District Judge James Manley set the case for trial on Jan. 4. Shourds remains in the Lake County jail with bail set at $100,000.