Morigeau working to pay back stolen funds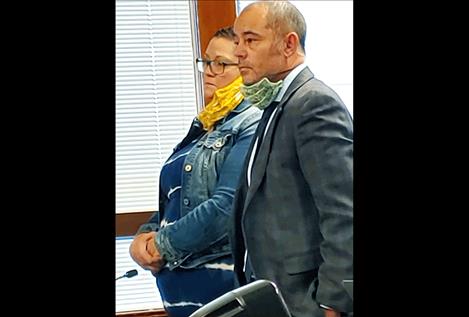 The former bookkeeper for the St. Ignatius Firefighters Auxiliary Board has admitted to stealing a large sum of money from the organization. Annie Morgieau, 34, of St. Ignatius, pleaded guilty at District Court in Polson on Aug. 21 to one count of felony theft. The plea was part of a plea agreement that will dismiss, at sentencing, one count of felony forgery.
According to court records, in June of 2019, officials with the St. Ignatius Volunteer Fire Department began suspecting discrepancies with the auxiliary's bank accounts. When Morigeau could not provide documents concerning the account and failed to show up for meetings, a larger investigation was launched.
It was later determined that between Dec. 2, 2016, and May 22, 2019, Morigeau had taken $59,801.16. Some of the alleged thefts involved not making deposits and unauthorized withdrawals. She is also accused of forging the signature of a former co-signer on the account. Prosecutors say some checks were written for Morigeau's personal bills.
Morgieau's attorney, Britt Cotter of Polson, told the court that his client has already paid back approximately $33,000. He said the balance is about $10,000, but an exact amount was still being determined.
The plea agreement comes with a joint recommendation of sentencing being deferred for a period of six years and orders for Morigeau to finish paying off what she stole during that time. District Judge Deborah "Kim" Christopher set sentencing for Oct. 15.