New chiropractor takes over Polson Family Chiropractic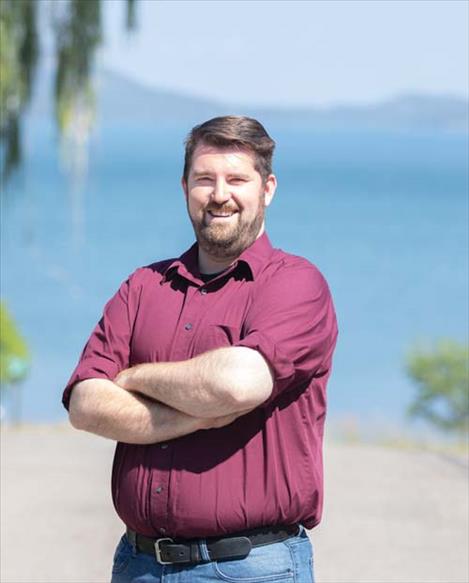 POLSON – Dr. Pam Sandall of Polson Family Chiropractic retired at the end of August after 30 years of serving her patients' chiropractic needs.
Sandall called her retirement "an opportunity to enjoy a bit more free time," but she said she has left her practice in good hands with Dr. Norman E. Collins II.
Dr. Collins has been in practice for six years and has adjusted thousands of patients of all ages, including a three-day-old infant. He was born in the same city where the founding college of chiropractic medicine is located in Davenport, Iowa, but he grew up in the small logging town of Shelton, Washington, where his father practiced chiropractic medicine for more than 30 years.
"I grew up in a chiropractic family," said Collins. "I kind of fought it when I was younger. No way was I going to do that for a career."
As Collins got older, he began sharing his father's passion for chiropractic medicine, and he earned his doctorate with honors from the University of Western States in Portland, Oregon.
Collins began his professional practice in 2014 by interning at the Department of Veterans Affairs at their American Lake Campus located in Lakewood, Washington. He also worked in several high-volume chiropractic clinics in western Washington.
He jumped at the opportunity to purchase his own practice in Polson earlier this year. "I knew this area in general," explained Collins. "We visited the area a lot when I was a kid."
Before buying the business, Collins brought his wife and 13-year-old daughter to to visit a few times and found the small-town atmosphere to be a good match.
"We are excited to be here and start a new chapter in our lives," he said.
Collins looks forward to continuing the relationships and tradition of quality chiropractic care previously established by Sandall.
Collins primarily uses low-force manual adjusting and instrument-assisted soft tissue work techniques when treating his patients.
"I grew up with the old school manual Gonstead chiropractic methods," explained Collins. "After treatments, patients are usually a little sore for the rest of the day, so, I thought I'd do something a little different. I wanted my patients to enjoy the benefits of a treatment instead of going home icing themselves the rest of the day."
When Collins is not busy taking care of patients, he can be found spending time with his family or turning a wrench. "I like to work on classic cars and motorcycles," he said. "I have a fun time with that. I always have something I am tinkering on."
Polson Family Chiropractic is located at 801 4th Avenue E. Appointments are available Tuesday through Friday by calling 406-883-4216. For additional information, visit https://www.polsonchiropractor.com.