Sports Shorts for Oct 28, 2020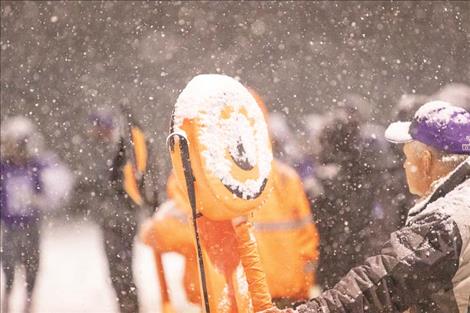 Volleyball
Ronan Maidens
The visiting Whitefish Lady Bulldogs defeated the Ronan Maidens in four sets 26-24, 24-26, 25-12, 25-20 on Tuesday, Oct. 2, in Northwestern A girls volleyball action. Leina Ulutoa paced the Maidens with three aces, 10 blocks and 18 assists. Madeline McCrea had 17 kills and five blocks. LaReina Cordova and Rylie Lindquist each had a Ronan team-high 15 digs.
Charlo Lady Vikings
On the road Thursday evening, the Charlo Lady Vikings bounced back from a COVID-19 protocol 14-day quarantine with a three-set sweep 25-28, 25-17, 25-20 over the Clark Fork Lady Moun-tain Cats.
Arlee Scarlets
Arlee Scarlet Shonlea Matt had a squad-high nine aces and Noel Johnson and Halle Adams each had a team-high nine kills to help the Scarlets overcome the Loyola Breakers 3-2 on Thursday evening. Rheid Crawford had two aces and 32 digs. Jerny Crawford posted an ace, eight kills, two assists and 29 digs. Xaria Jacobson posted three aces, a kill, 18 assists and 27 digs. On Saturday, the visiting Eureka Lady Lions defeated the Scarlets 25-10, 25-17, 25-16. Adams led the Scarlets with seven kills. Jerny Crawford and Matt each posted three aces.
Polson Lady Pirates
On Tuesday, Oct. 20, the Polson Lady Pirates and the Mission Lady Bulldogs battled at the net in a non-conference matchup. The Lady Pirates prevailed in three sets, 25-17, 25-9, 25-20, over the Lady Bulldogs. Team leaders for the Lady Pirates were Liz Tolley with 15 digs, Maggie Todd with 10 kills and Berkley Ellis with 18 assists.
In a conference home game on Saturday, the Lady Pirates fell in straight sets 25-14, 25-21, 26-24 to the Columbia Falls Wild Kats. Kobby Smith paced the Lady Pirates with 10 digs and seven kills. Ellis had 11 digs, and Ara Mercer booked 18 digs.
Football
Polson Pirates
On the road Friday night in Hamilton, the Polson Pirates saw their 2020 football season come to a close with a 42-8 loss to the Broncs. In Northwestern A action, the Pirates finished with a conference win-loss record of 3-2 and an overall record 4-5.
Arlee Warriors
Arlee Warrior Charley Crawford threw a 14-yard touchdown pass to Noah Carlson and rushed for another to help the Warriors tame the Darby Tigers with a 30-12 home win on Friday evening. Arlee finishes the 2020 season with an even record mark of 4-4.
Ronan Chiefs
On Friday evening, the Ronan Chiefs wrapped up their 2020 football season with an 18-13 win over the visiting Corvallis Blue Devils, and with the win, the Chiefs finish the year with an overall record of 3-6.