MHSA releases winter prep sports updates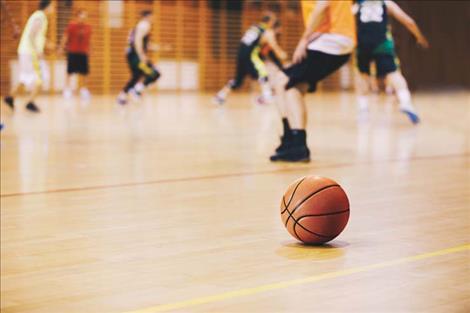 MONTANA — During a virtual executive board meeting on Wednesday, Nov. 4, the Montana High School Association released updated regulations, guidelines and formats for the upcoming winter sports season.
Last month, the MHSA announced that the winter sports season would be delayed until Dec. 7 for school-sports practices and the beginning of competition would start Jan. 4 to help alleviate concerns related to the ongoing COVID-19 pandemic.
The MHSA released a new statement this month that adjusts the first day of winter sports contests to Jan. 2, which gives teams an extra weekend of competition if they have had the required number of practices.
For basketball, the season will closely resemble the fall's volleyball regulations. There will be no multi-team regular-season tournaments or jamborees allowed, and teams are allowed to create an 18-game schedule with conference games taking precedence over non-conference events.
The postseason schedule will remain the same with state tournaments scheduled for March 11-13, but formats and locations could change, just as it did during the volleyball postseason where multiple playoff formats and gyms were used.
Wrestling received additional adjustments to the upcoming season. Regular-season contests will include individual duals only, and no invitational tournaments will be allowed in state or out-of-state, which means schedules will be changed dramatically, and many historically big tournaments, like the 52nd Annual Dave Edington Western Montana Duals Wrestling Tournament, held in Ronan, and the 45th Annual Owen Invitational, held in Polson, will not be held this winter.
Teams may have more than one dual in a day (two are allowed) but must keep teams separated to meet physical distancing guidelines. Only two teams per gym will be allowed to compete at the same time. Contests must be scheduled to allow for appropriate cleaning and sanitizing before a new team enters the facility. All wrestlers must wear masks while not competing and wrestlers wrestling twice during an event must wear a clean singlet for the second match.
Wrestling divisional tournaments are scheduled for Feb. 26-27, with the state tournament slated for the following weekend, March 5-6, with sites and formats to be determined at a later date.
Additionally, with the pandemic still raging across Montana, the MHSA board also approved continued COVID-19 protocols, many of which are the same as the fall. The spectator attendance policy will be left up to each local school and county health department for all regular-season contests.
Amendments were also made for athletes returning to action after a positive COVID-19 test. Athletes cannot return to play until evaluated by a licensed healthcare professional and written clearance is provided. The participant must also be cleared from isolation by the county health department.