Man pleads not guilty to shooting two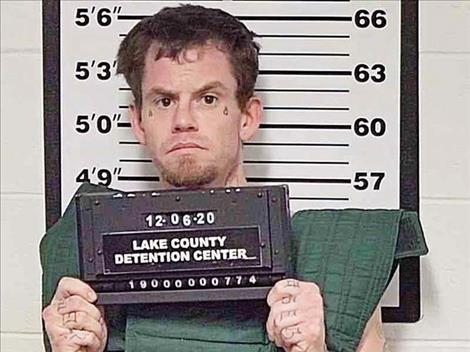 Joshua Franklin McGreevey, 32, of Pablo, pleaded not guilty at District Court in Polson on Jan. 7 to two counts of assault with a weapon and one count of tampering with physical evidence, all felonies. The unprovoked shooting of two people occurred in Pablo in early December.
At about 8 p.m. on Dec. 4, McGreevey came down the stairs of a residence on Whispering Pine Drive and shot a "John and Jane Doe" with a .40 caliber handgun, according to court records. John Doe was struck in the abdomen, while Jane Doe was struck in the upper leg.
Witnesses told responding law enforcement officers that the shooting was unprovoked. Law enforcement found .40 caliber shell casings in areas consistent with eye-witness accounts of the incident.
McGreevey allegedly admitted to witnesses that he shot the two victims. McGreevey is also alleged to have hid the weapon on property near the incident. Investigators later located the weapon.
District Judge Deborah "Kim" Christopher set the case for trial on April 12. McGreevey remains in the Lake County jail with bail set at $200,000.