Stolen packages suspect arrested, charged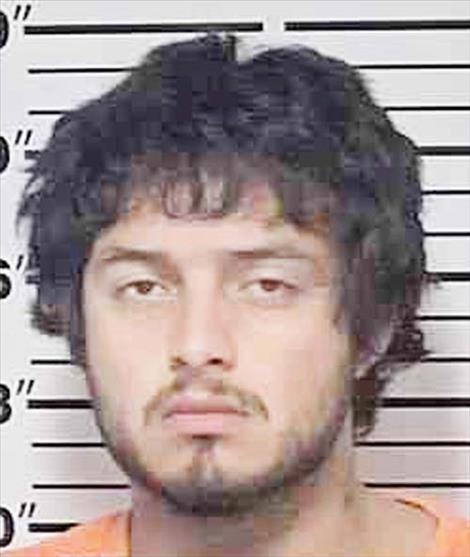 A Polson man, who was committed to 20 years with the Montana Department of Corrections with 16 years suspended on a burglary charge in 2019, is now accused of stealing packages delivered this past December while driving a stolen Jeep.
An arraignment hearing for Kenneth Charles Gieber, 23, is set for March 3 before Judge James Manley. Gieber is charged with felony counts of criminal mischief and theft.
According to court records, on Dec. 9, Polson police began receiving reports of a black Jeep following FedEx and UPS delivery trucks and stealing the packages delivered to homes in the area. The suspected Jeep was later located high-centered in an undeveloped area of the Ridgewater subdivision of Polson.
The jeep turned out to be stolen from a residence on Flathead View Drive. When contacted by investigators, the registered owner said he was unaware the Jeep had been stolen. He said he was out of state for the winter and that the Jeep should be in his garage. The Jeep was initially white and recently painted black.
A white Jeep was linked to a string of similar thefts of delivered packages in the Missoula area prior to the Polson thefts. Polson police obtained a warrant to search the Jeep. They allegedly found two mobile phones, a receipt from the Polson Walmart and a receipt from an area pawnshop with Gieber's name on it.
One of the mobile phones contained an image or "selfie" of Gieber while in the Jeep. The Walmart receipt led police to inspect surveillance video that allegedly showed the Jeep in the early stages of being painted black. Further inspection of the phones turned up messages referencing drug deals, primarily heroin and attempts to sell stolen property.
Gieber is on probation for stealing a Polson man's life savings from a storage unit in Polson. Gieber's 20-year term handed down in that matter by Manley included an order to pay restitution of $263,228.97.
Gieber is being held in the Lake County Detention Center without bond for violating conditions of his probation in that matter.