Charlo alum receives army promotion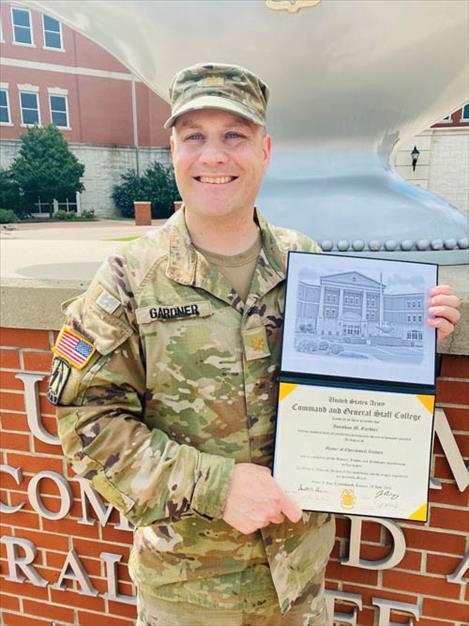 CHARLO — Jonathan Gardner, a graduate of Charlo High School, was promoted to Major on May 1 at Fort Leavenworth, Kansas. He has served nearly 12 years in the United States Army as a Signal Officer.
In addition, after attending the United States Army Command and General Staff College for the past year at Fort Leavenworth, he graduated on June 18 with a master's degree. The 10-month graduate-level program includes instruction on leadership philosophy, military history, and the military planning and decision-making processes.
Major Gardner is now stationed in Okinawa, Japan, where he lives with his wife Janelle, also a graduate of Charlo High, and the couple's five children. He is the son of Susan and the late John Gardner, and grandson of the late Eileen and Lawrence Hodges, all of Charlo.