Ronan councilwoman faces challenger for Ward 1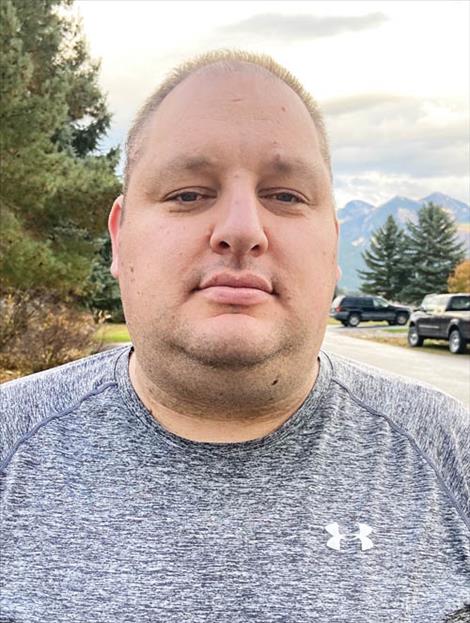 RONAN — Incumbent councilwoman Marilynn Tanner faces Ryan Corum in a bid to represent Ward I in Ronan. The district encompasses much of the east side of Highway 93.
Ryan Corum
Background & Education: Born and raised in Ronan; earned a bachelor's in general studies from Idaho State University, with an emphasis on political science and history; married to Dr. Bernadette Corum, medical director for Tribal Health; the couple has four children, ages 3-16
Employment & Community Service: Self-described Child Transport Specialist (aka stay-at-home dad) also works summers as an engine boss and wildland firefighter as needed, and has worked for his family's businesses, White Elephant and Round Butte Mini Storage. He's currently a Ronan police commissioner, a member of the town's planning and zoning board and a volunteer firefighter; he also served as president of his Homeowners Association in Idaho
Ryan Corum has been busy this fall, knocking on doors and visiting with his neighbors in Ward 1. "I'm not afraid to say, 'hey, will you vote for me?'"
"I want to help the people that I'm representing to get more involved with their city government," he says. "We need people to voice their concerns in a constructive manner – right now very few people are doing that."
As the husband of a doctor, Corum says he keeps plenty busy shuttling kids ages 5, 8 and 16 to and from school and soccer games, and preparing meals. The youngest, a three-year-old, is at home "and bored out of his mind" without siblings to entertain him.
"If people think it's all fun and games, I encourage them to come spend a week with me," he said.
Corum is active with the Ronan Fire Department, having been a member for six years, and has served on the Police Commission for three years.
The issues facing Ronan include the expansion of Hwy. 93, which promises to be "very messy;" legalization of marijuana — "a hot topic of discussion" at recent council meetings; and keeping up to speed on infrastructure and city services.
"There are new houses being built and a lot of new people coming to town. Even the fire department has had a record number of calls in the last two years … it takes a lot just to keep up with the times."
Corum has lived in Ronan for 30 of his 40 years, with stints in Albuquerque and Pocatello, and feels a deep allegiance to his hometown. "I love Ronan, I care about Ronan and I just want to see it keep moving forward in a positive direction."
Marilynn Tanner
Background & Education: Grew up in Corvallis, graduated from the University of Montana in 1969 with a degree in education, with an emphasis on political science and history and minor in journalism, and took summer classes to obtain her certification in educational administration; has lived in Ronan since 1969 (minus six years she spent in Thermopolis, Wyoming)
Employment & Community Service: Began her teaching career at Ronan Middle School from 1969-89, became a middle school principal in Thermopolis for six years before returning to the Mission Valley to serve as a vice principal and principal at Ronan Middle School and elementary principal in St. Ignatius, where she finished her career in 2008. Was appointed to the city council in 2019 to fill a vacancy; active in her church and the local food pantry
Longtime educator Marilynn Tanner was encouraged to apply for a vacancy on the city council two years ago. She had a leg up on the post because "about half of the council has been in my classroom at one time or another, and I've had their kids too."
With two years under her belt, she was motivated to file for a four-year term, although she admits, "I'm doing absolutely no campaigning."
That said, Tanner enjoys her work with the council and says she'd enjoy serving a full term. "They're a good group of folks – very thoughtful, very thorough and I'm still the rookie."
She also describes herself as an avid learner who finds much to absorb in the workings of municipal government. "It's very diverse and I like that part a lot."
Among the town's more pressing needs is finding the funding to replace aging water lines. The public works department is regularly digging up sections of pipe, and patching the streets on top because they lack the resources to pave them. "So it's always finances — where can we find more money to do more things?"
The city is discussing how to regulate recreational marijuana, which becomes legal Jan. 1. Tanner also believes there's "a fair amount of discrimination in our town that we need to keep addressing. I want everyone to play nice, but it doesn't always happen."
She'd also like to see more people attend the twice-monthly council meetings "just to listen in."
The council, she adds, "needs representation, cool heads and good thoughtful people." While she'd like to be among those, Tanner's philosophical about the outcome. "If I win or lose, it's been an interesting little ride," she said.