Polson man enters no contest plea in trailer fire inciden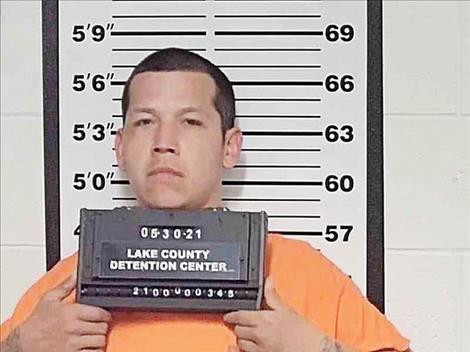 POLSON — A Polson man has admitted to his involvement with a camper that caught fire last May. Samuel Aaron Mahkuk, 31, entered a no contest plea to the amended charge of felony criminal endangerment at District Court in Polson on Oct. 28. Mahkuk was initially facing one count of felony arson. Mahkuk's attorney, Britt Cotter of Polson, explained to the court that both the defense and the state's expert fire investigators could not find "any direct evidence" the fire was caused by arson.
According to court records, on May 29, Polson Police and Polson Fire were paged out to a report of a camper on fire. At the scene, witnesses told police that Mahkuk was the suspect as he had been bothering the woman who lives in the camper and her dad, the registered owner of the camper. The witness stated that Mahkuk allegedly threatened to burn the camper multiple times in the past and had threatened to kill the father. Another witness reported seeing Mahkuk knock on the door of the camper and leave in a red Mazda right before the fire started. When interviewed by police, Mahkuk admitted to being in a red car that night.
The camper's value was estimated at $7,000.
Cotter told the court that a plea agreement recommends a 10-year suspended sentence that will either run consecutive or concurrent to charges of assault on a peace officer Mahkuk is facing in the state of Kansas. Cotter said his client also has a prior drug conviction in that state.
Judge Deborah "Kim" Christopher set sentencing for Dec. 16. The judge is not bound by the plea agreement and reserved the right to reject it.