PHS senior receives full-ride to Northwestern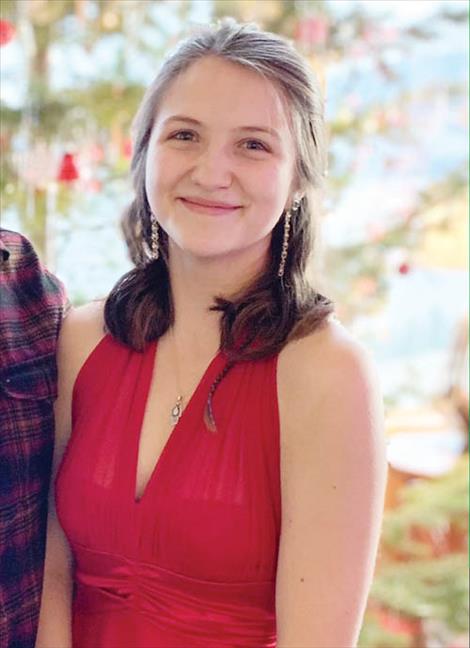 POLSON — Brookelyn Slonaker, a senior at Polson High School, was recently awarded a full-ride scholarship to Northwestern University in Illinois. Brookelyn spent over a year qualifying for the scholarship via QuestBridge, a non-profit organization that matches high achieving students from low-income backgrounds to universities across the nation.
According to the QuestBridge website, this year's 1,674 full-ride recipients were chosen through rigorous qualification processes from a field of 6,312 finalists, narrowed down from more than 16,500 applicants.
"The achievements of our Match Scholarship Recipients are a culmination of their hard work and perseverance," said Ana McCullough, Co-Founder and CEO of QuestBridge. "Thanks to the commitment of our college partners, these deserving students can tap into their full potential without worrying about the cost of a great education."
"We're all so excited," Brookelyn said of herself and her family after hearing the news. "Northwestern is my dream school."
Brookelyn plans to become a Speech Pathologist – a career in which she can combine her interests in science and working with children. She first became interested in speech pathology when volunteering with pre-kindergarten children at Cherry Valley Elementary School last year.
"I think it's a perfect mixture between science, anatomy, research and working with younger kids," Brookelyn said. After earning a bachelor degree in Communication Sciences and Disorders, a rare major offered that is offered by Northwestern, Brookelyn plans to then get her master's in Speech Pathology.
With a 4.0 GPA, Brookelyn is a high achieving student and in the running for valedictorian of her class.