Steele to face trial for criminal possession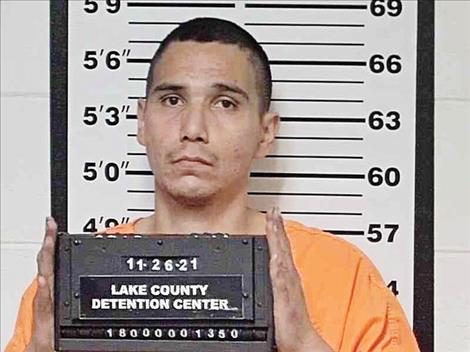 POLSON — A Pablo man is facing a jury trial in April for allegedly dealing drugs, namely heroin, in Lake County.
John Emery Steele, 30, entered a plea of not guilty at District Court in Polson Dec. 16 to two counts of criminal possession with intent to distribute and three counts criminal possession of dangerous drugs. The charges span four separate cases. One involves a forgery conviction that has not yet gone to sentencing.
According to court records, Steele was seen by law enforcement sitting in the passenger seat of car in Polson Jan. 9, with a "tooter" straw on his lap. When the officers became aware of the "tooter," Steele was seen pushing it off his lap. After being advised of his rights, Steele admitted that he intentionally pushed the paraphernalia off his lap. During a pat down of Steele after his arrest, officers allegedly found a baggie with a brown substance. The brown substance tested positive for heroin at the state crime lab.
The first charge of criminal possession with intent to distribute came from an incident March 11 in which Steele was found to be in possession of more heroin. Steele was one of three occupants of a vehicle that was the subject of a routine traffic stop at about 3:48 a.m. A search of the vehicle allegedly turned up heroin near where each occupant was sitting. Officers also found other items in the vehicle used in the distribution of drugs, such as baggies and scales. The vehicle had Washington license plates. One of the other occupants told Polson police officer Aaron Sutton that he routinely travels to Washington where he has contacts to obtain large quantities of various drugs for distribution in Polson.
On Aug. 7, Ronan police were dispatched to a local gas station on a report of possible drugs being found in a baggie that had been dropped on the floor. Video surveillance at the business allegedly showed Steele drop the baggie. The baggie contained 20.91 grams of heroin, 1.35 grams of methamphetamine and .54 grams of cocaine.
District Judge Deborah "Kim" Christopher set a trial date of April 11. Steele remains in the Lake County jail with bail totaling $125,000.