Skov pleads guilty to assault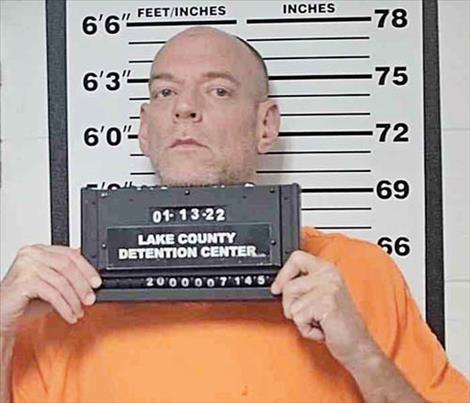 POLSON — A Polson man has admitted to assaulting a police officer. Kai Earl Skov, 50, entered a plea of guilty at District Court in Polson on March 9 to felony assault on a peace or judicial officer.
According to charging documents, on Jan. 4, Lake County emergency dispatcher's requested Polson Police respond to Skov's residence on a report that Skov was screaming and cussing and that a shot may have been fired. At the scene, two responding officers observed Skov standing on his porch. As the officers approached, Skov went back inside. The officers rang the doorbell and knocked on the door and called for Skov to come out, but Skov allegedly refused. Skov eventually appeared and confronted one of the officers, then picked up a metallic object with a blade on it and held it over his head as if to throw it at the officers. One of the officers deployed his stun gun and forced Skov to the ground. Skov resisted and kicked one of the officers in the face. Skov was taken into custody but continued to be belligerent during the booking process.
Skov's guilty plea came as part of an agreement that will dismiss at sentencing all other charges. Lake County Attorney Steve Eschenbacher says the plea agreement calls for Skov being committed to the Montana Department of Corrections for 10 years with five years suspended.
Judge James Manley set sentencing for April 27.