Ondaro pleads guilty to felony assault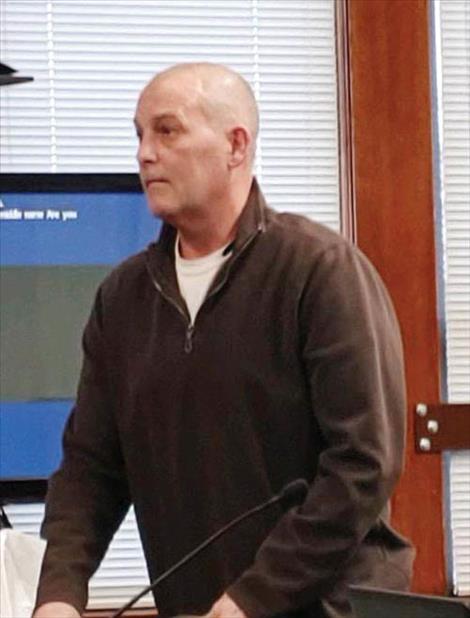 POLSON — A Bigfork man admitted to threatening people with a gun at a construction site in Ferndale last August. Jared Anthony Ondaro, 50, entered a plea of guilty at District Court in Polson on April 28 to felony assault with a weapon. He was initially charged with three counts of assault with a weapon, one for each alleged victim, but two counts are to be dismissed at sentencing in exchange for his guilty plea to the one count.
According to court records, on August 12, 2021, a man at a construction site on Sundance trail in Ferndale reported that an intoxicated man was driving around brandishing a firearm. At the scene, three witnesses told responding Lake County Sheriff's Deputy Jim Atkins that a man had parked at the end of the driveway, stumbled down it and yelled "build it right" and "not to build shitty homes in my neighborhood." The man then went back to his vehicle and yelled from his vehicle that he would kill them and uttered a racial slur at them while making the threat. The man then drove off only to return a few minutes later. This time the man, later identified as Ondaro, drew a pistol and chambered a round while walking down the driveway. That's when one of the construction workers drew his own firearm and Ondaro went back to his vehicle and drove off. The three construction workers were able to identify Ondaro after talking to the president of the homeowners association that covers the neighborhood of the construction site.
Judge John Larson of Missoula presided over the case remotely. He set the case for sentencing June 23.