Glass sentence deferred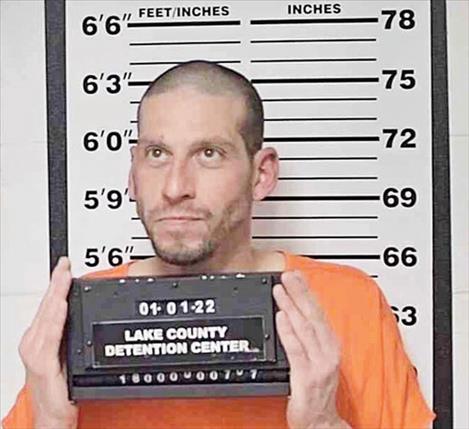 POLSON — The imposition of sentencing for a Polson man caught with fentanyl hidden in his body was deferred for three years. Jimmy Justin Glass, 41, was given credit for time served of 146 days during his sentencing hearing at District Court in Polson on May 25.
Glass was booked into the Lake County jail on New Year's Eve. He entered a plea of guilty at District Court in Polson on April 6 to felony charges of criminal possession of dangerous drugs. The plea was entered as part of a plea agreement that dismisses one count of felony tampering with or fabricating physical evidence.
According to charging documents, on Dec. 30, 2021, law enforcement officers were paged out to a report of loud music coming from a newer white Toyota 4 Runner parked at a trailer park in Pablo. The responding officers observed the suspected white Toyota traveling away from the trailer park and could hear loud music coming from it. The officer initiated a traffic stop on the Toyota. Glass was identified as the driver. He told the officer that he was on probation from Idaho and was the designated driver as his passengers were consuming alcohol. The officer placed Glass under arrest and brought him to the Lake County jail. Meanwhile, a passenger of the Toyota indicated that Glass was trafficking counterfeit fentanyl pills into Lake County from out of state. A foul odor in the Toyota led investigators to believe that someone may have attempted to hide pills inside their body.
Back at the jail, detention staff had Glass relieve himself in a dry toilet. That's when they allegedly located a baggie containing blue fentanyl pills and other non-bagged, or "loose" fentanyl pills. Prosecutor James Lapokta wrote in charging documents that Glass "risked fatally overdosing by concealing pills in his anus to avoid being caught."
Judge James Manley also issued Glass a fine of $1,000.