Ronan explores remote worker possibilities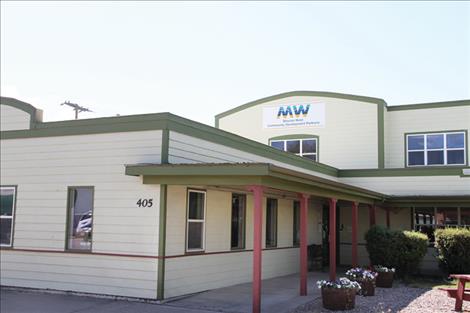 RONAN — Mission West Community Development Partners, along with remote work program Trepademics, has conducted a feasibility study for creating a coworking space and more remote worker opportunities in the tri-county area.
Zen Parry of Trepademics has worked remotely all over the world for around 20 years and engaged in economic and workforce development during much of that time. Once Covid hit, she restarted her business, Trepademics, and came in contact with Mission West.
Parry worked with Mission West to apply for a grant from the USDA to fund a study to answer several questions: Could they support a co-working space? Does it fit into an ecosystem that supports economic development? Are there remote worker skills in the area? Can we connect them to Montana employers that need remote workers?
The first step upon receiving the grant was to create a community engagement platform: engagemissionwest.com. This platform allowed them to set up surveys to gauge how people in the area interact with remote work and how well a coworking space could be supported locally.
The data showed that, while some did have an interest in using a coworking space, most participants were only interested in drop-in rates, with no guarantee when they'd drop in. With the financial analysis they did in the plausibility study, the group knew they couldn't base a business location off inconsistent rent. "We would have to operate at cost for about a year and a half to break even," Parry explained.
On the remote work skills side of the data pool, however, according to Parry the numbers showed there are far more people working remotely in the area than anyone realized.
With the knowledge of the quantity of remote workers in the area, Parry explained that even though they had found a traditional co-working space wouldn't be financially viable, that didn't mean there weren't options.
"The co-working space could look a little bit different. It could be an access point online. It could have revolving locations, but it also could have access to specific training that could help people with what they're seeking."
Remote work training is already being explored throughout Montana. For example, Montana Business Assistance Connection (MBAC), a non-profit in Helena, runs a remote worker training workshop with a provider that teaches individuals registered with job services the skills they need to work remotely and interview with companies to get those jobs. A second workshop is planned for September, and MBAC is looking into facilitating a workshop in Lake County as well.
Another such example is the month-long remote work training program offered by MSU Extension. Program Leader and Associate Specialist Tara Mastel says the class modules teach "all the basic skills for working remotely." Her program is interested in getting more remote workers from rural areas.
"Remote work is a great option for people to stay in their rural communities but find a job that fits their skills," Mastel commented. "We've had higher level executives take the class, as well as more entry level people who are just kind of starting their careers, so it's cool in that's applicable to really anybody who wants to learn about more remote skills."
"The training provider introduces the participant for the skills to remote work," Parry said. "A lot of folks have misperceptions of what remote work is, thinking it's part time, sit and watch whatever and just do data entry on a laptop … Remote work is still a job, and you've got a schedule. It's taking a certain skillset for a job and working from your home, logging into that central space."
For now, Mission West and Trepademics are examining a pilot model for a co-working space that operates two or three days per week with mobile locations. They're also using the pilot courses run in Helena as a data set to see what curriculum is needed, what support modules can be developed online to ready people for more remote work, and how to connect them to Montanan employers that need remote workers.