Polson museum begins renovation projects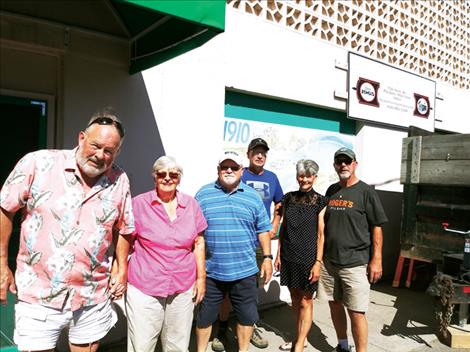 News from Karen Dunwell, Flathead Lake Museum
POLSON — Members of the Polson Flathead Lake Museum Board gathered in front of the museum to kick off the start of a multi-phase construction project. Donations from our community and the Polson Redevelopment Agency have made this work possible. The first phase of the project is replacement of the leaking roof, including installation of gutters and snow guards. The next phase will be new sidewalks/paving In front of the museum on Main Street and Eighth Ave. W. The final phase will be to paint the building exterior.
The museum will remain closed in 2022 due to this extensive project but plans to host a Grand Opening in 2023. Following completion of this work the museum board will begin a funding campaign to renovate the building's interior and improve artifact displays.
If you wish to make a tax deductible donation to the museum, a 501(c)(3) organization, please send a check to: Polson Flathead Lake Museum, PO Box 206, Polson, MT 59860.