Quick-thinking teen helps quell fire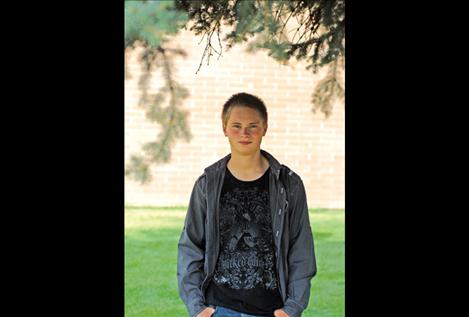 POLSON — The Polson firefighter pager tones went off at about 5:45 p.m. on Aug. 31 as 16-year-old Cash Sisler was hanging out in his living room. Lake County dispatch relayed reports of a tree on fire at Camp Marshall on Melita Island Lane.
Since Sisler's mom is the caretaker at Camp Marshall, he ran over to the camp buildings.
Sisler saw 5-foot flames in about a 10-square yard area. He grabbed a 5-gallon bucket, ran down to Flathead Lake, filled the bucket and threw the water on the fire.
Sisler said without the response from people in the area, 15 to 20 people who came by car and boat, the fire would have been four times worse. Sisler, a junior at Polson High School, organized a bucket brigade, and about half of the people took mops and brooms and began stamping out flames.
Mark Richer, a neighbor, has a pump on his boat that can shoot water, Sisler said, and Richer turned up at the perfect time because the flames were spreading on the lower part of the fire near the lakeshore.
Assistant Polson Fire Chief Pete Bishop said, "He did a grand job."
Sisler called 911 and got the volunteers pointed in the right direction, Bishop said, as well as fighting the fire.
When the Polson Fire Department arrived at about 6:15 p.m., the volunteers had a fire line around the fire and were hauling buckets of water to put out big trees. Sisler said he had seen a stump re-ignite and headed in to put it out. The smoke and steam were thick, and he didn't know which way to go. Then he heard Polson Fire Chief John Ed Fairchild's voice and headed towards the sound.
The fire department subdued the blaze, and volunteers from the Confederated Salish and Kootenai Tribes Division of Fire stayed through the night to check out hot spots and put out flare-ups.
Both Sisler's parents are members of the Polson Volunteer Fire Department, and Sisler himself had been on the fire department roster for four days, although he had yet to begin firefighter training.