Mission Bulldogs outpace competitors in Canal Bank Run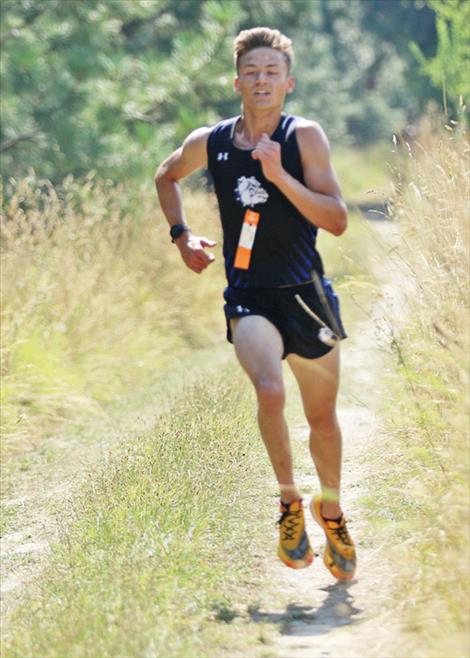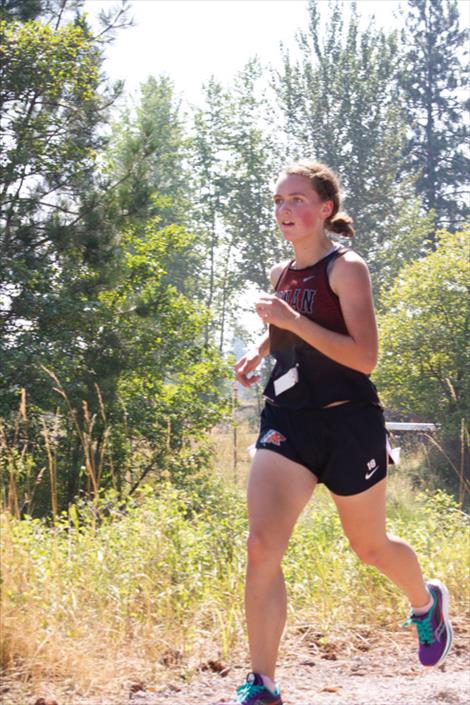 Annabelle Gunderson photo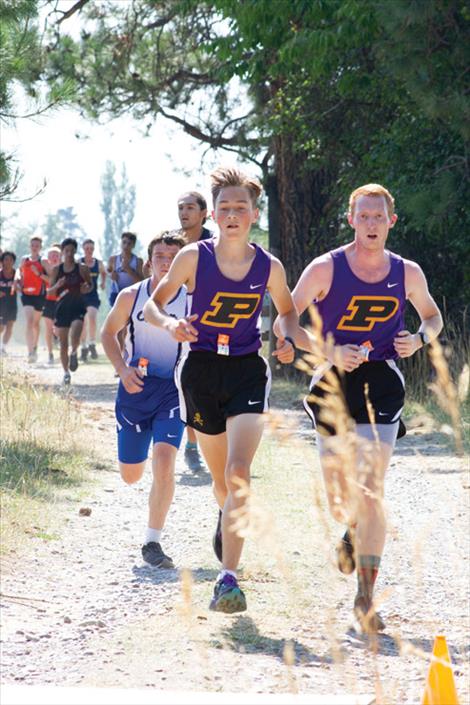 Annabelle Gunderson photo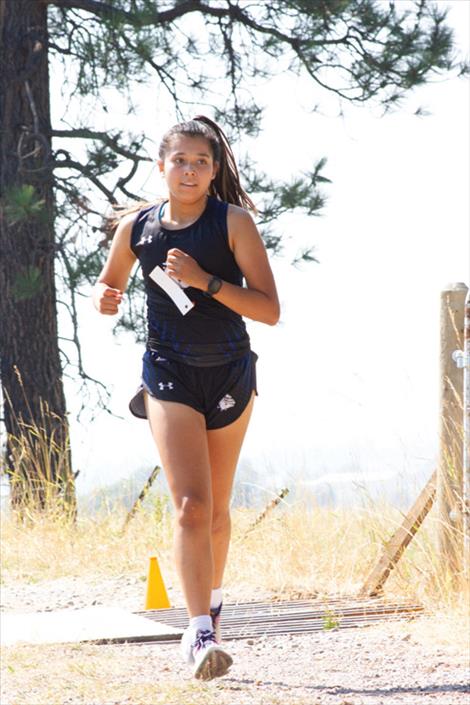 Annabelle Gunderson photo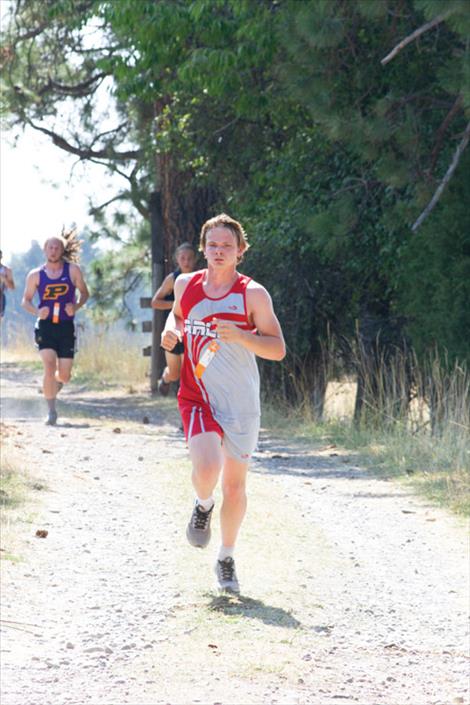 Annabelle Gunderson photo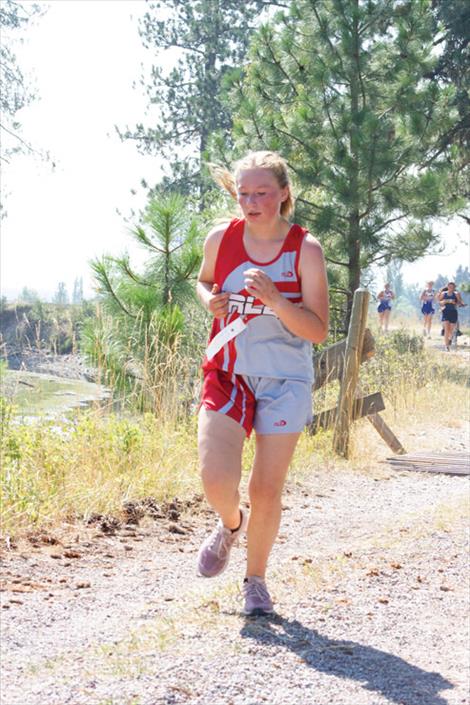 Annabelle Gunderson photo
Annabelle Gunderson photo
Annabelle Gunderson photo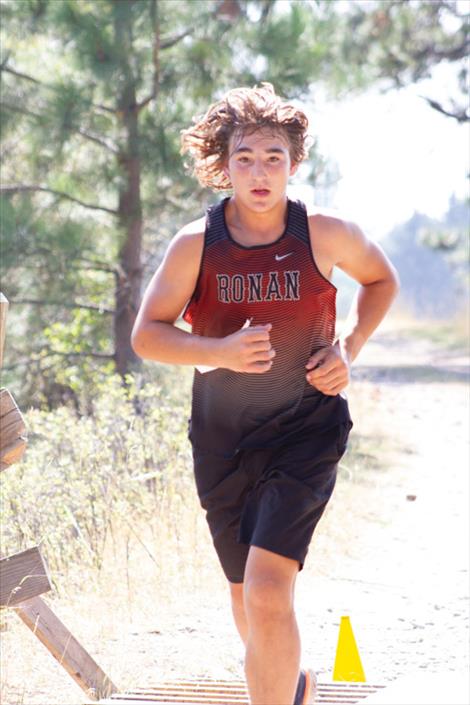 Annabelle Gunderson photo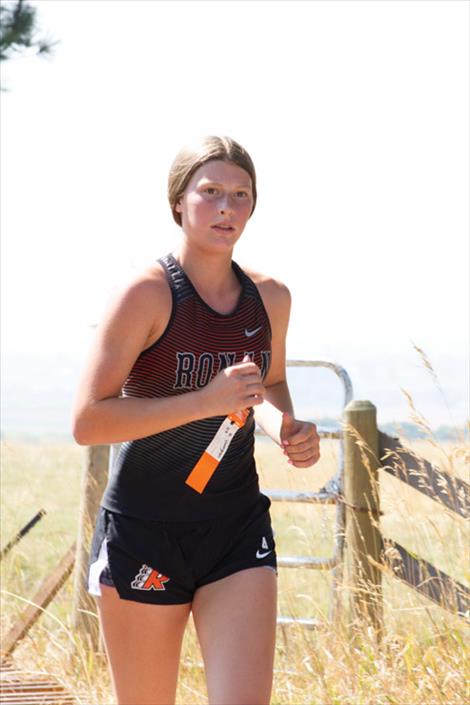 Annabelle Gunderson photo
Annabelle Gunderson photo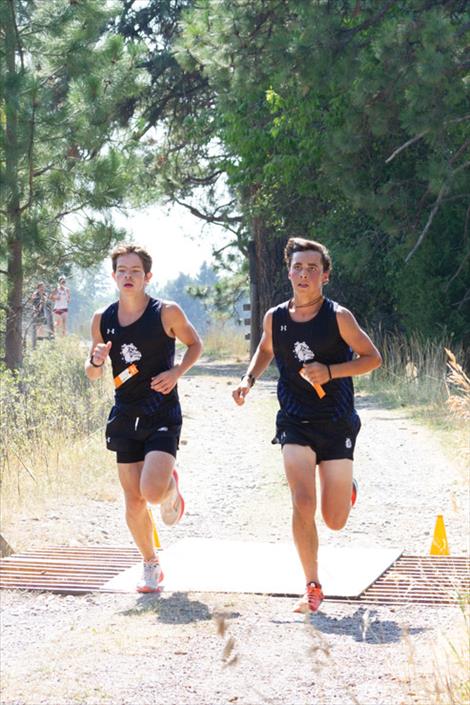 Annabelle Gunderson photo
Annabelle Gunderson photo
Annabelle Gunderson photo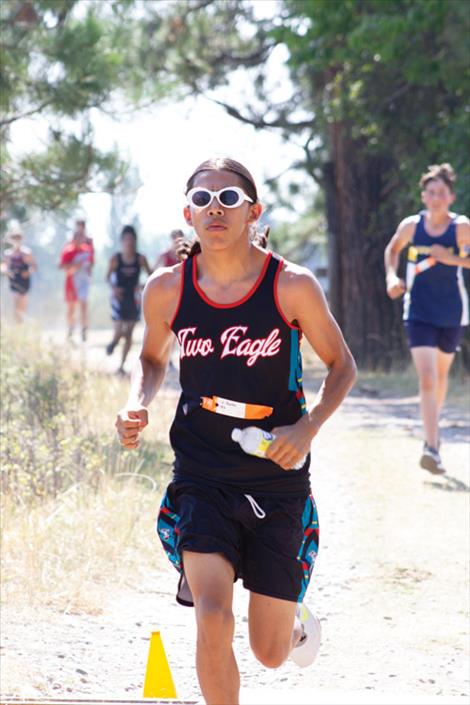 Annabelle Gunderson photo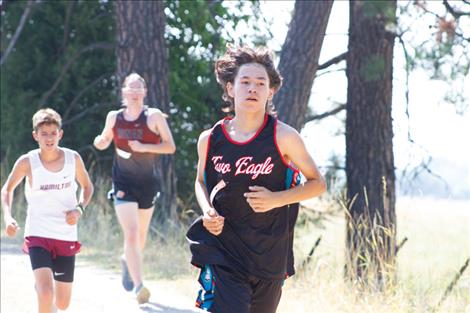 Annabelle Gunderson photo
‹
›
RONAN — St. Ignatius boys cross country runners took top honors individually and as a team during the Sept. 2 Canal Bank Run in Ronan. Andrew Rush came in first for the Mission Bulldogs with a time of 16:21 while teammate Robbie Nuila finished just under a minute later at 17:18. Mission's Zoran LaFrombois and Thomas Nulia came in fourth and sixth, respectively, with times of 17:36 and 18:18. Harlon Leishman and Erich Morigeau finished 13th and 20th, putting six Mission runners among the top 20 finishers and securing the Bulldogs' first place team finish. Cedar Hunt was the first finisher for the Lady Bulldogs in the girls race. Hunt finished 16th with a time of 24:13.
For the Ronan hosts, Olivia Heiner came in fourth at 21:54. Saella Hugs and Madeline Duffey placed 20th and 27th respectively. The Ronan Maidens claimed third place as a team. On the boys side, Koda King placed 15th with a time of 19:32. The Chiefs placed sixth as a team.
Polson Lady Pirate Ashtyn Wagner clocked 22:12 for a sixth-place finish in the girls race. Teammate Adison Carlson finished next for the Lady Pirates, coming in 15th with a time of 24:03. There was no team score. Polson boys placed fourth overall. Brant Heninger was the lead runner for Polson, coming in 11th at 19:01. Teammate Drifter Skillicorn placed 16th with a time of 19:37 while Hayden Clairmont and Noah Roberts came in 24th and 27th.
The lead runner for Two Eagle River boyswas Malaeye Piapot who finished 33rd with a time of 20:52. The team took 7th place. Dayani Piapot was the first girl to cross the finish for the Lady Eagles with a time 30:17 in 33rd place. Teammates Sarah Gardipe and Olivia Brueggeman crossed the finish together at 31:56 and 31.57. Two Eagle girls placed fifth as a team.
Though Arlee didn't record team scores for either girls or boys races, Karyss Fisher and Bailey Smith came in 43rd and 47th with times of 31:35 and 32.22 while Drew Knoll placed 51st at 22:24 for the boys.
Mission was scheduled to host the next local cross country meet on Tuesday, Sept. 13. Results were not available as of press time.