Wilson selected for scholarship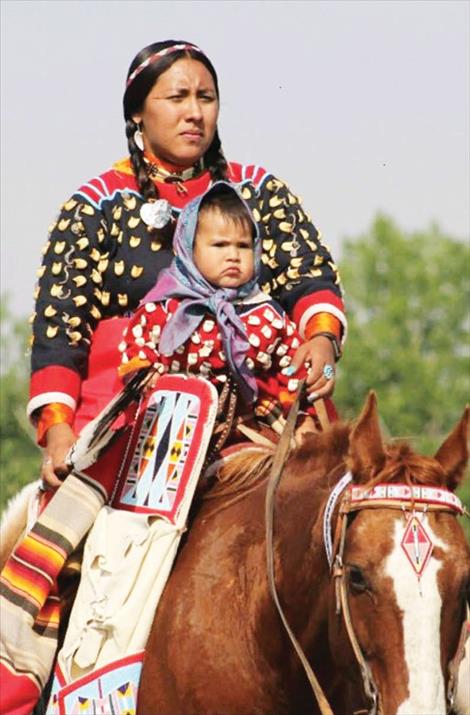 News from P.E.O.
POLSON — P.E.O., Chapter CA, Polson, received notification of their candidate, Hydee Wilson, has been selected for the 2022-2023 Jane Hammer Holmgren Scholarship (JHHS). The scholarship recognizes an outstanding Montana woman who is pursuing a degree in elementary education. It was established in 1996 and given in memory of Jane Hammer Holmgren, Kalispell, who passed away after a long difficult battle with cancer. Jane was only 39 years old with two young children and a promising life ahead of her. A P.E.O. chapter may nominate a candidate who has completed at least two years of college in pursuing a bachelor's degree, master's degree, or post-graduate work in elementary education and upon completion will be working with students rather than administration.
Hydee, who lives in Pablo, is a junior at Salish Kootenai College and plans to graduate in June of 2023 with a degree in elementary education. She has a GPA of 3.44, has been on the Dean's list in 2019, 2020, and 2021, and the President's list in 2022. She is an enrolled member of the Crow Tribe. Hydee believes that children should be able to work together and do hands on learning activities. Through these experiences children will feel like they are part of something larger and develop a sense of belonging, purpose, and value. Hydee will incorporate lessons in her daily planning from the Indian Education for All Act, a law passed by the state of MT in 1999 to ensure all public school students develop a greater understanding of Native cultures.
P.E.O. is an international organization which has supported and inspired women since it was organized in 1869 at Iowa Wesleyan College. In Montana, there are just under 6,000 P.E.O.s from 89 chapters in 35 communities. They are a significant part of the International Chapter made up of over 200,000 members in the U.S. and Canada. Their motto is "Women helping women reach for the stars."