A walkthrough of Lake County elections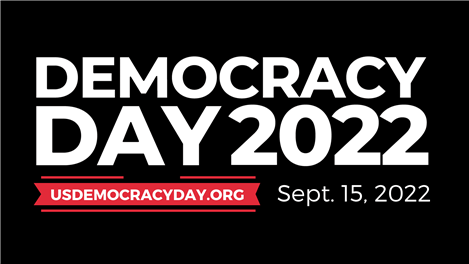 This story was produced as part of the Democracy Day journalism collaborative, a nationwide effort to shine a light on the threats and opportunities facing American democracy. Read more at usdemocracyday.org.
LAKE COUNTY — As the Nov. 8 general election approaches, the Lake County Election Office explained the processes that go into making each election a secure and smoothly operating endeavor.
On election day, the Election Office opens at 7 a.m. and stays open until 8 p.m., as do the 11 polling places in the county. Polling places can be found by selecting Polling Locations at: https://lake-county-mt.maps.arcgis.com/apps/webappviewer/index.html?id=ea34f42398974d13bc634719ef9d209f
Election judges begin election day at 6 a.m., and return to the county office between 9 p.m. and midnight. Their ballots are then taken through a process to verify the number of ballots returned match the number in their poll book before those election judges are dismissed. There are approximately 125 total election judges for the county.
"It's a really long day for our election judges, so we're very thankful for them," Lake County Election Administrator Toni Kramer commented.
First, absentee ballots are returned to the election office by mail or in person – the election office is the only drop in the county - and the affidavit envelopes are sorted based on precinct.
The barcodes on the affidavit envelopes are then scanned in batches into MT Votes, the statewide voter database, to track every ballot in the election. Signatures are verified by election officials. If a signature cannot be verified, the voter will receive a call or letter from the election office requesting more information. Absentee ballots must be received by 8 p.m. on Election Day to be counted. Ballots received before election day are then locked away in secure cases in the election office until it is time to be counted; the ballot preparation process typically begins the Monday before election day depending on the quantity received.
Election judges separate affidavit envelopes from the pink secrecy envelopes inside in which voters place their ballots. This is done in batches of 100, and staff verify that each secrecy envelope belongs to one affidavit envelope. All affidavit envelopes are then kept and sealed as election records, and secrecy envelopes are counted again to confirm the batches of 100 before being moved along with a batch report to central count upstairs in the courthouse.
Two election judges escort the ballots from the election office to central count, as per law. There is always a minimum of two election officials or judges with voted ballots at all times. Everything remains locked and secured when not in use, including the tabulators.
Once in central count, election judges verify the batch count again, open the pink secrecy envelopes, and verify that each secrecy envelope contains one ballot. They then prepare ballots for tabulation by flattening them and removing creases to allow the papers to be run through the tabulator. The ballots are counted again during this process and checked for identifying marks, such as signatures, that would result in a ballot being rejected. Election judges typically work in teams of three, with nine total operating in central count.
In rare cases, if a ballot is stained, torn, or damaged and will not run through the tabulator, a resolution board of three judges (known as Adjudication in other states) remake the ballot. All three must be in agreement of that voter intent.
Ballots are run through one of two tabulators by one election judge based on the ballot style, i.e., one machine runs absentee ballots, while another runs those from the polls. This helps the election office determine statistics like voter turnout on election day.
Ballots that contain write-ins are separated by the tabulator. Those ballots are then looked at by another team of three judges to tally written votes.
Once ballots are run, the tabulator operator prints off a batch report, and the counted ballots are placed in an area of central count designed for tabulated ballots.
While some have expressed concerns about the technology involved in elections, Lake County does not use electronic voting machines, and the internet is only used for uploading results to the Statewide Election Reporting System. Tabulators are not connected to the internet. Results are printed and then pulled from the tabulators on a USB drive, creating both physical and digital copies to ensure matching data.
That USB stick is then put into an Electionware computer, which is also not connected to the internet, and the votes are sorted. Finally, the results are then transferred to a separate USB stick. That USB stick is taken to a computer that is connected to the internet to upload the final results to the secretary of state website.
Things tend to wrap up in the courthouse between midnight and 3 a.m. "It's a very long day, but we get a lot of prep work done ahead of time to make sure people can wrap up as quickly as possible," Kramer said. The election office tries to report numbers every two to three hours after the polls have closed until they can deliver their final results. Election results are not final until after the County Canvass, Post-Election Audit, and State Canvass have taken place, all of which are open to the public. During canvass preparation, there are numerous verification processes between online and printed results.
"We sure hope that our turnout for the general is higher than it was for the primary," Kramer added.
As polling places were closed in 2020, and local elections in Lake County are held by mail ballots, general confusion sprung up during the primaries as many people expected to receive their ballots by mail this year as well. Since this issue became apparent, the county has made a strong effort to reach out to voters and help clear up any confusion regarding voting registration statuses and whether or not an absentee ballot will be issued.
Voters can look up if they're registered for in-person or absentee voting on the My Voter Page on the secretary of state website at app.mt.gov/voterinfo/
People can also call the election office at 406-883-7268 with any questions.
"Everything that we do in this office is open to the public. That's why we have observers and poll watchers. Everything we do is available for folks to watch and see how it's done, and certainly our records as well," Kramer said. "I always invite people to please become a part of the process … We hope to answer questions people have and invite them to be a part of what we do. We welcome the help."
People interested in scheduling poll watching activities can contact their central committee. Election Day Tests and Public Tests of the tabulator, as well as a post-election audit are all noticed to local media and open to the public for observation.
The county is also in search of a handful more election judges to assist in a number of locations.
Judges will receive a minimum three-hour training - more for those serving in central count or other positions within the office - that remains valid for two years. Training involves following guidelines set by the Secretary of State, reviewing the election judge handbook, and signing an oath of office to support, protect, and defend the Constitution of the United States and the Constitution of the State of Montana. Offered for both new and returning election judges, the county welcomes people of all ages.
The next available training will be offered on Thursday, Sept. 29. Those interested can email Kramer at tkramer@lakemt.gov or call the election office at 406-883-7268.
Late registration begins on Oct. 12, and absentee ballots will be mailed on Oct. 14. As the court in Billings has not yet ruled on same day registration, the election office will close registration at noon on Nov. 7.