PBC puts on pumpkin-painting contest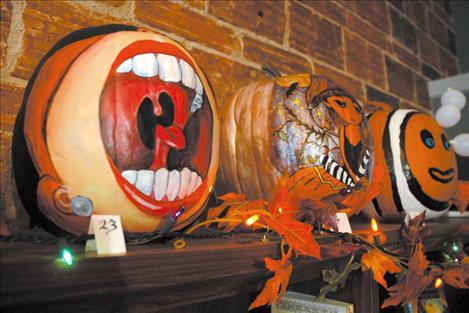 POLSON — Pumpkins are a big part of Halloween, and to combine the two Polson Business Community is sponsoring a pumpkin painting contest.
All pumpkin painters are encouraged to enter the contest. Age divisions are: 0 to 4 years, 5 to 9 years, 10 to 14 years and 15 and up.
Pumpkins should be dropped off at First Interstate Bank on Monday, Oct. 22, or Tuesday, Oct. 23, from 9 a.m. to 4 p.m.
The community is invited to come to First Interstate and vote for their favorite on Wednesday and Thursday, Oct. 23 and 25. Prizes will be awarded on Oct. 26.
Contestants should enter only painted pumpkins; carved pumpkins are not accepted.