Lady Pirates play tough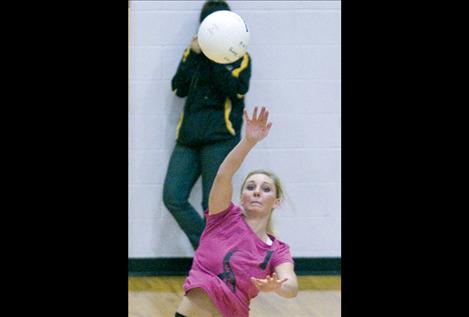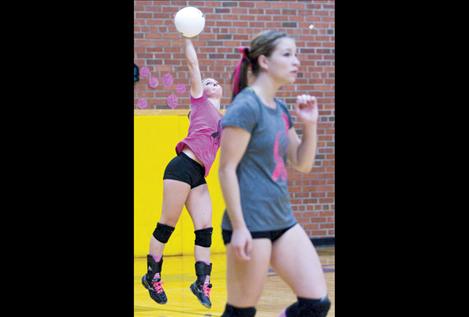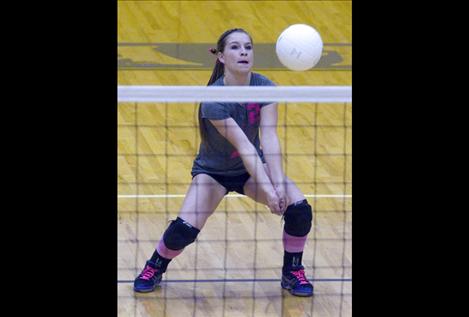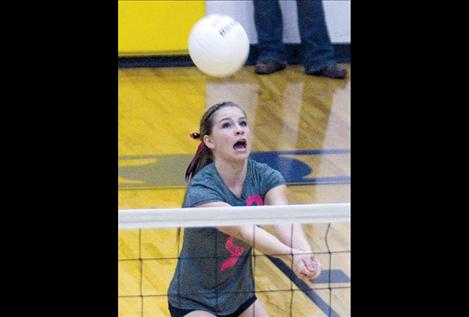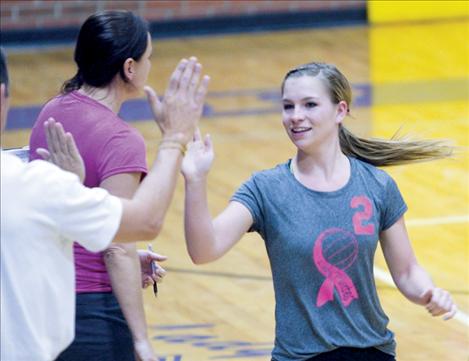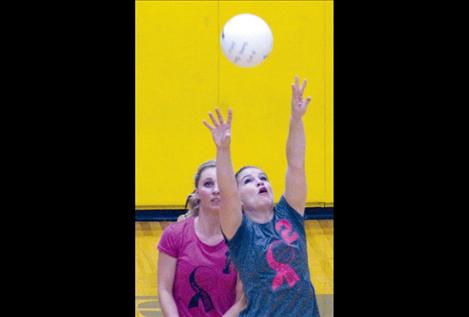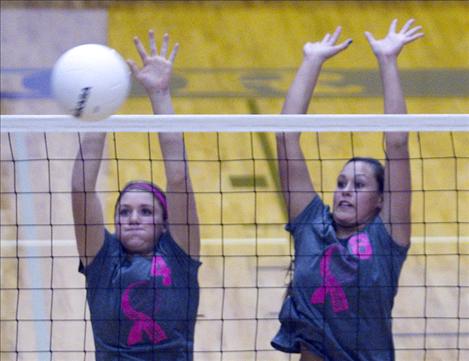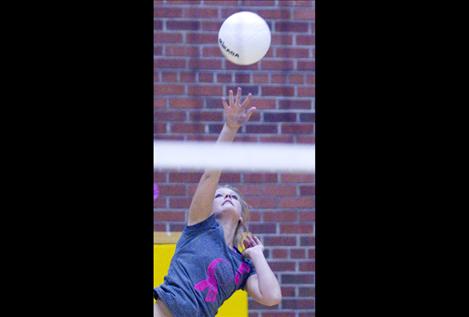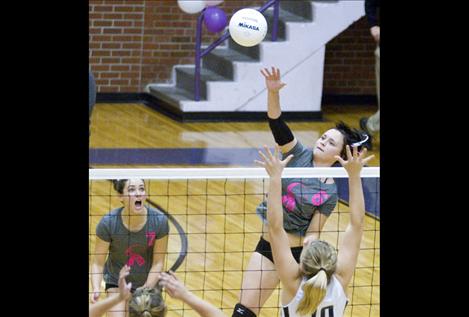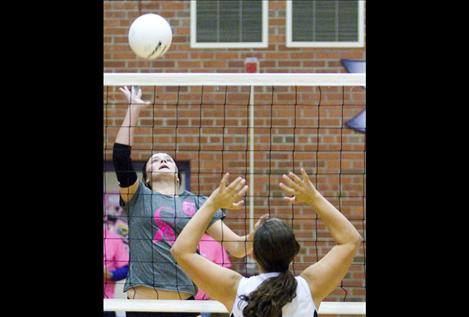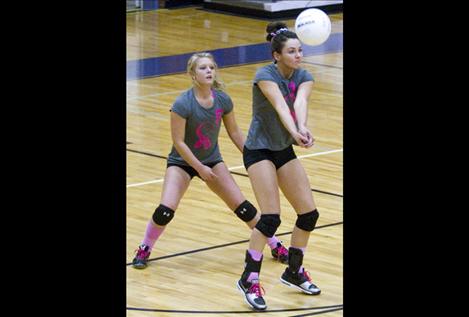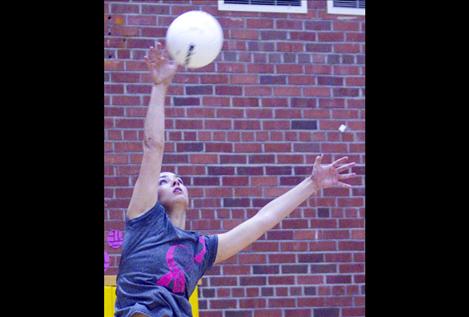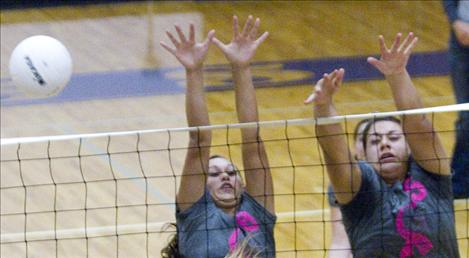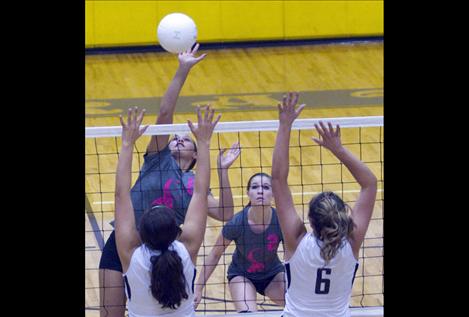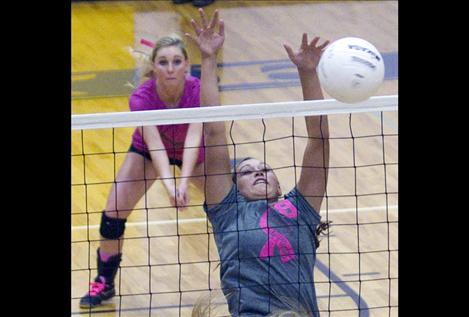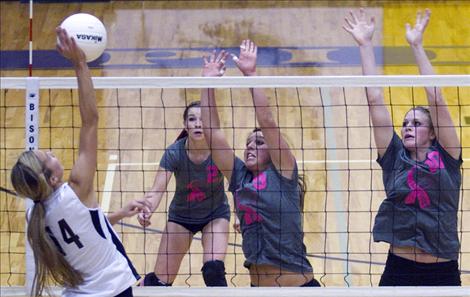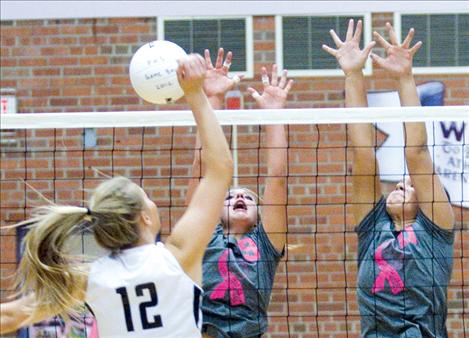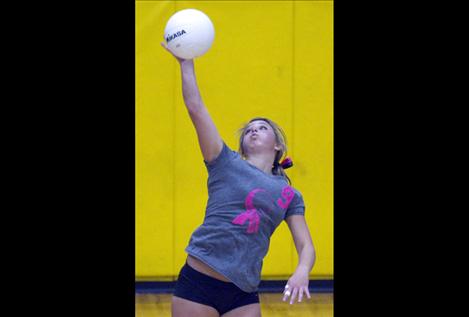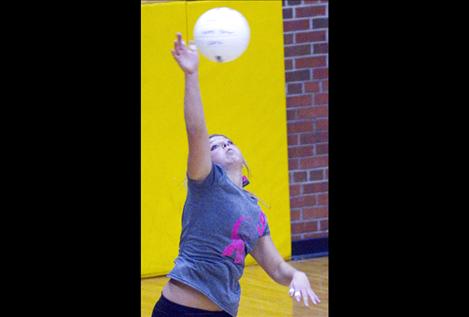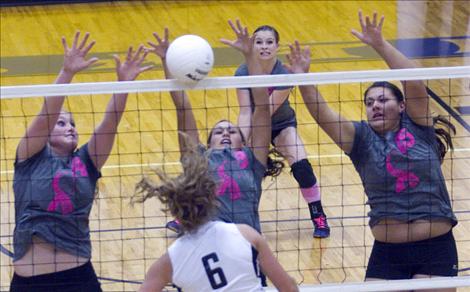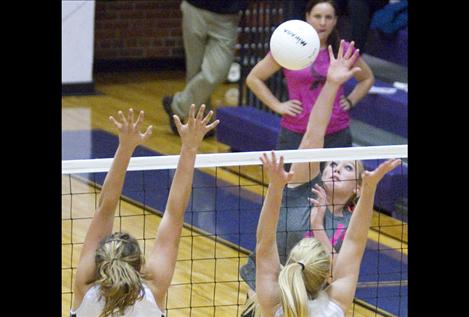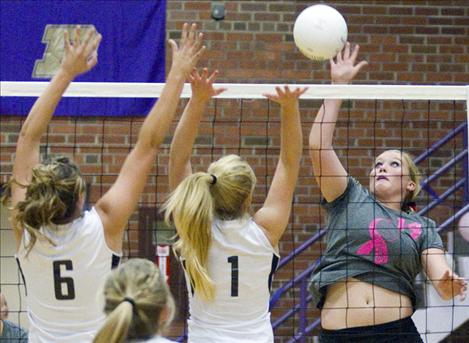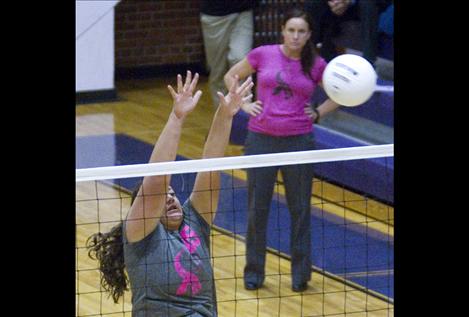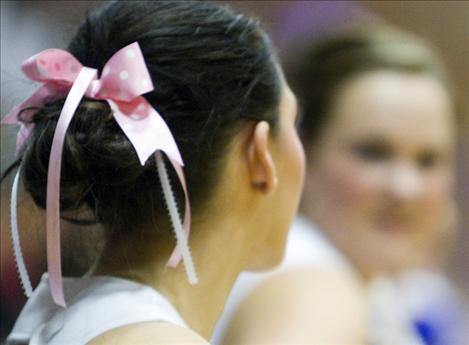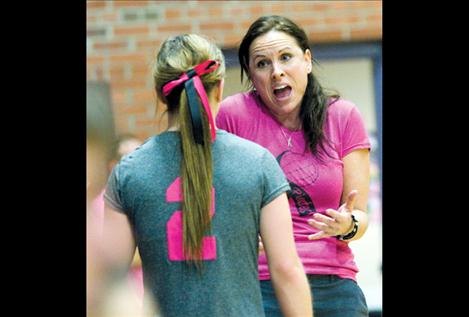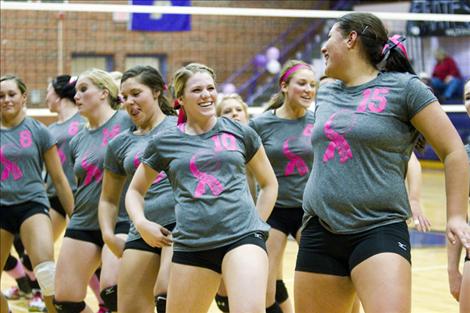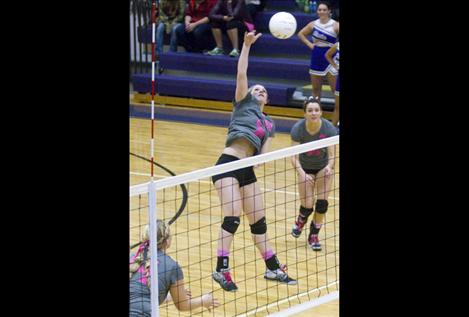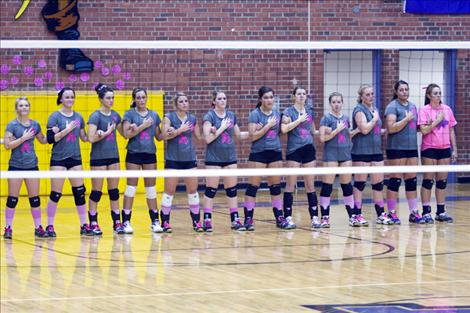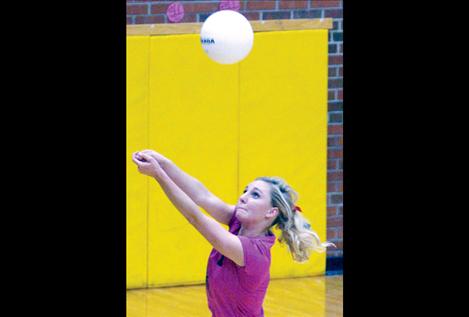 ‹
›
POLSON — Tasked with describing the Lady Pirates volleyball team in four words, head coach Jan Toth chose "intensity," "headstrong," "power" and "great characters."
"Overall, I think we have more power and depth than we ever had," Toth said. "We've won divisionals for two years in a row, but we just haven't had the depth."
This year her team has that depth, and Toth said the girls worked on playing together, since they were meshing nine seniors, quite a few sophomores and many personalities on a new team.
"We're just now getting to where we gel," Toth added, saying she has the toughest kids around.
"They know how to win," Toth said, crediting the PHS softball program. "They are used to winning."
Heidi Rausch, Jaiden Toth, Shalaina Duford, Tina Marquardt and Jessica Bagnell are all pivotal players in softball and also in Toth's volleyball program. Plus, the team was lucky enough to get a transfer player from Hellgate High School in Missoula, Chloe Huerta.
As far as team leadership, Toth said Duford and Rausch are powerhouses, not just physically but mentally. Defensively, Toth said McKenzie Banner has been a leader, playing libero for the last three years.
"They know how to lead; they are tough kids," Toth explained.
Duford agreed, saying she, Rausch and Banner pick the team up and keep them going.
"Like with softball," she said. "I've always been the pitcher, sort of like being the quarterback."
As a setter in volleyball, she's also a leader and has to be strong and keep "a tough mental head."
Rausch said she tries to stay positive since the team needs everybody to put in her best effort.
She added. "Then cheer, be loud and have fun."
Duford said overall the 2012 team got along well, and had "no problems with team drama."
One of their issues was being a roller coaster team, sometimes playing well together and other times not communicating.
"I thought we meshed pretty well," Rausch said. "We had quite a bit of a new team, and we had to learn to work with that."
Duford has played volleyball all four years in high school, as setter and defensive specialist.
"I just love the sport," she said. "It's fast-paced. You are always moving and talking."
Duford would encourage freshmen to get into the volleyball program, because it's fun and because "we have a strong program."
She won't be playing in college since she has a full-ride tuition scholarship to Spokane Falls Community College to play softball.
Rausch has had offers to play college softball also; but since she'll be a pre-med student, she will just hit the books, she said.
As far as some of the sophomores coming along, Rausch said Kaylin Wall had a good game at Frenchtown during divisionals.
"I think she'll be the big middle hitter next year," Rausch added.
The junior varsity is a big strength for the Lady Pirates, and Toth's JV coach is Adrianna Decock, who comes from the Huntley Project volleyball powerhouse. The JV team, full of sophomores, was undefeated until a couple of weeks ago.
"Adrianna brings a lot of youth and new ideas; she's a go-getter," Toth said.
Heading into the Northwestern A tournament in Frenchtown Nov. 1-3, the Lady Pirates were second in the conference.
Whitefish is the number one team, Toth said, but this is the closest all the conference teams are in ability in the six years she's coached.
In Northwestern A volleyball divisional play, the Lady Pirates met Libby at 1 p.m. on Nov. 2 and defeated them 3-2, advancing to play the Frenchtown Lady Broncs Friday night.
The Frenchtown girls, who Polson head coach Jan Toth called the dark horse of the tournament, defeated Polson 3-2.
Polson played again Saturday and met the Columbia Falls Wildkats. The Wildkats prevailed, beating the Lady Pirates 3-1, with the loser taking third place in the tournament.
Only the top two teams advance to state so the Lady Pirates went home.
But, as Rausch reminds other players, one miss or one loss does not define who the Lady Pirate are, and they're a great volleyball program.