Pirates hunt for gold
Polson football advances to semifinals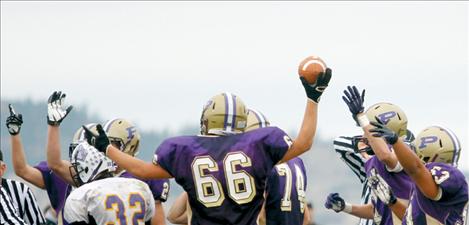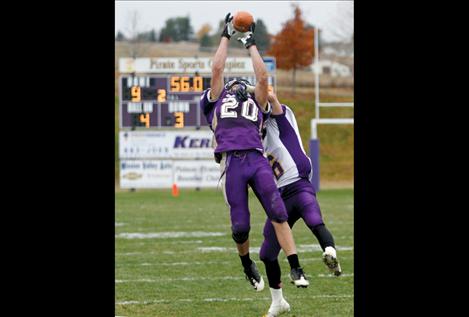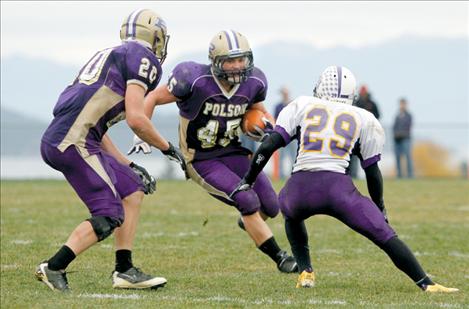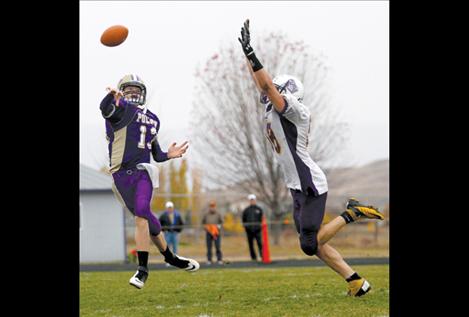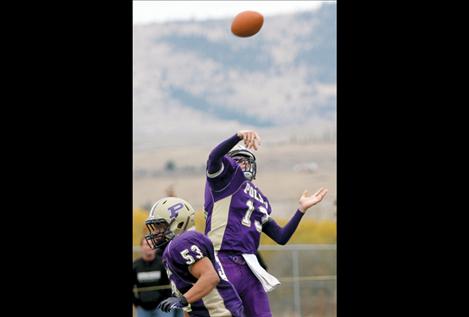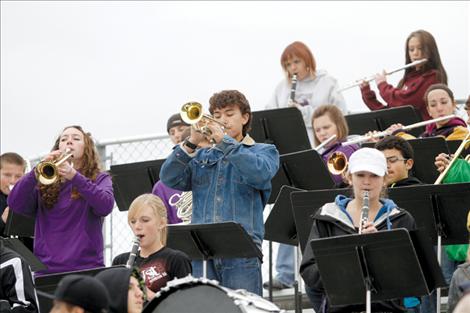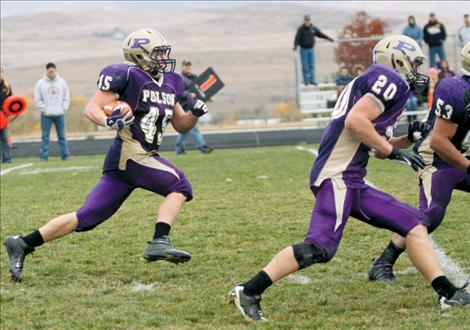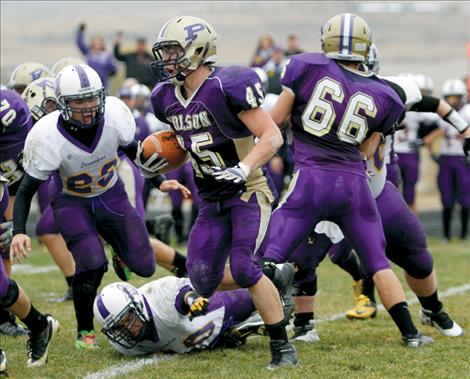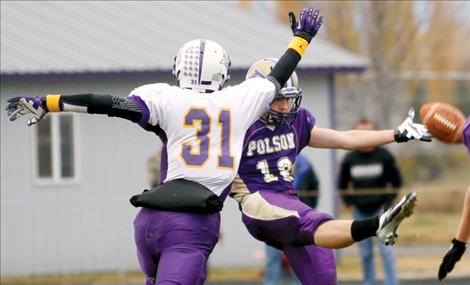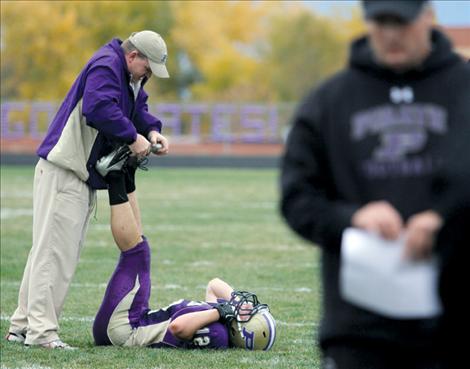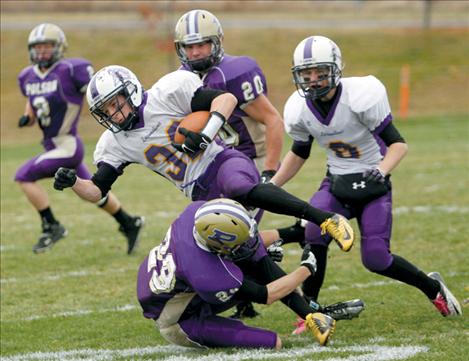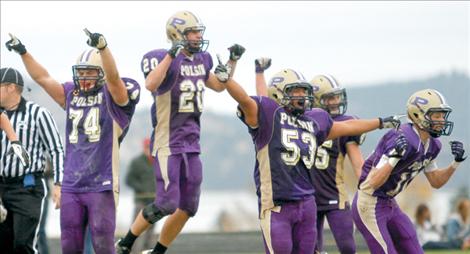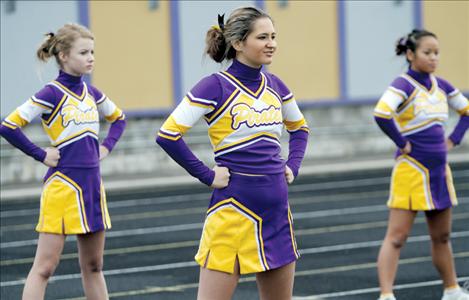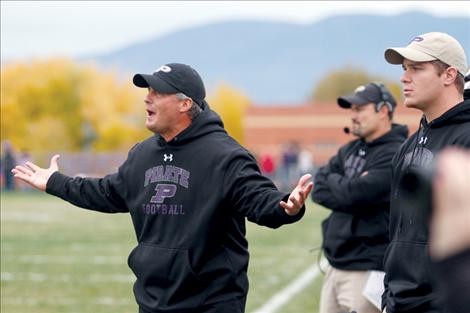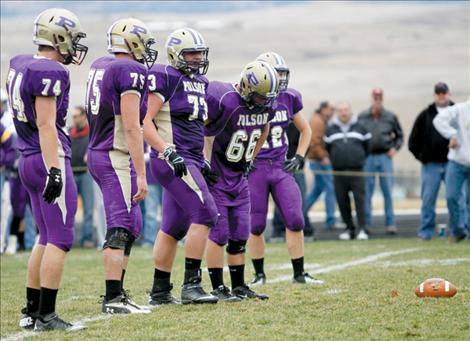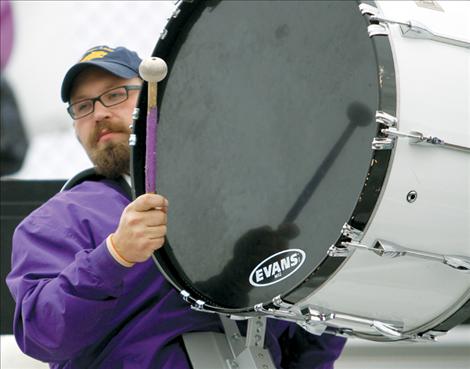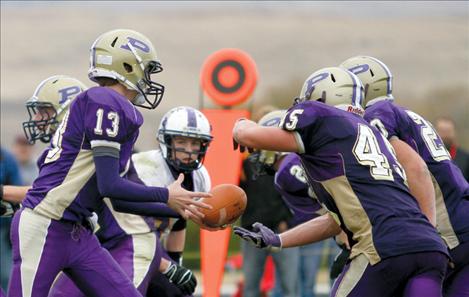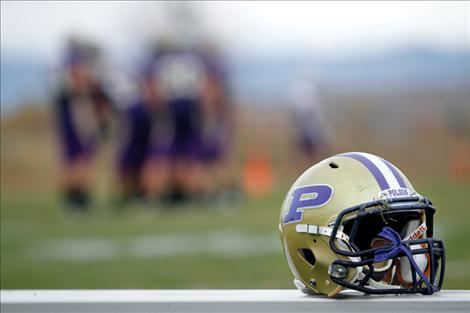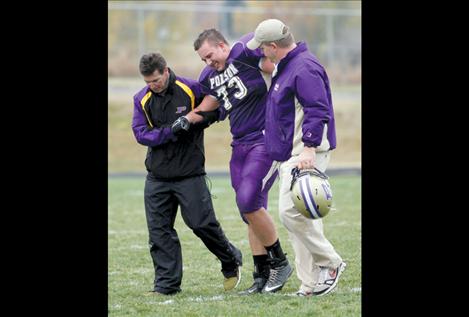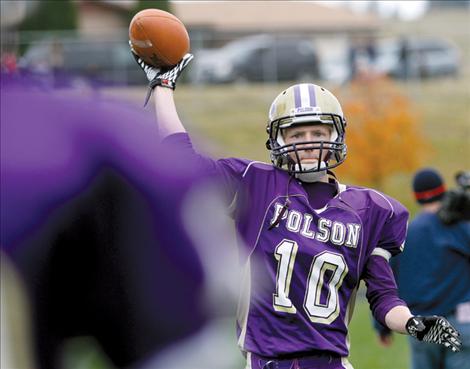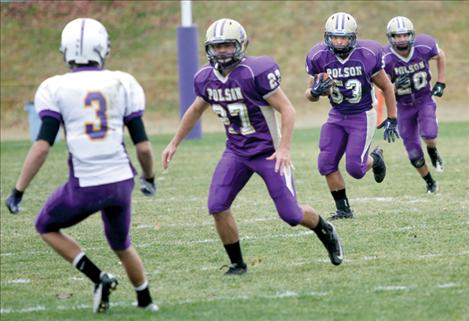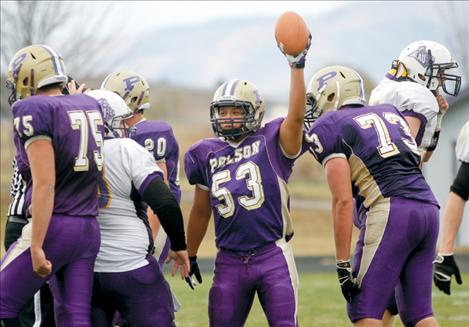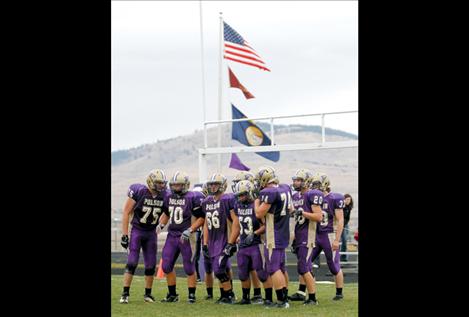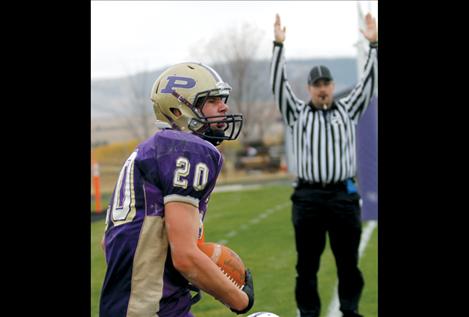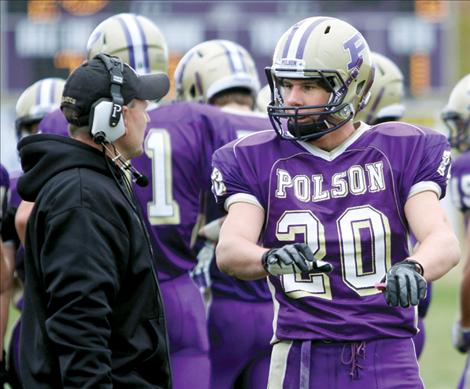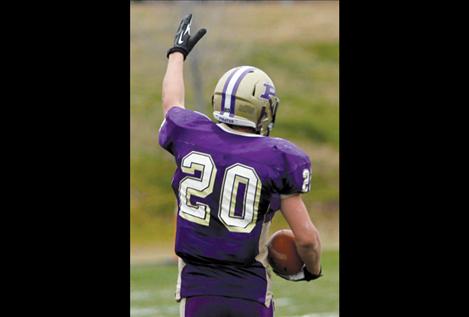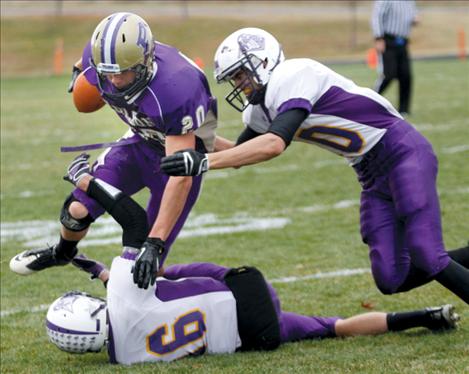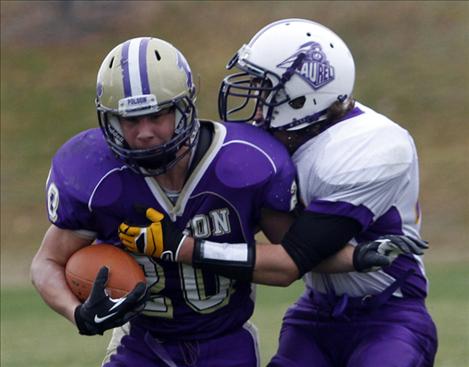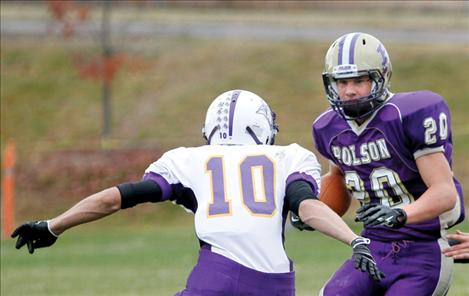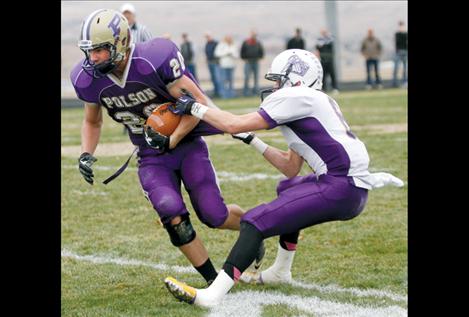 ‹
›
POLSON — The Polson Pirate football squad has made it to the playoffs for seven consecutive seasons: a feat worthy of recognition in itself.
Repeating as conference champions for the second year, the team took on all challengers and blasted through the competition with gusto, finishing the season with an undefeated record and a first-round bye.
"You know, I think our biggest advantage is that we have a great senior class. They've really worked hard," said head coach Scott Wilson. "They just kind of took it upon themselves to get kids in the weight room and do our off-season summer stuff. It was really at that point that I knew we were going to have a good group. They're good kids; they're respectable; and they do everything we ask them to."
Wilson has coached the Pirates to all seven post-season appearances. The last two have ended with a first round-loss.
Unlike most teams on the Flathead Reservation, the Pirates have few, if any, yearly traditions. Wilson also declined an offer to single out individual players for outstanding play prior to Saturday's playoff game against Laurel High School. Wilson did acknowledge the outstanding play of both the offensive and defensive line, but stressed that football is a team sport and individualism should be set aside.
"We're pretty straightforward," Wilson said. "We set our goals, set our sights on them, and that's about it."
Senior lineman Riley Sampson said his favorite aspect of playing for Polson was the style of play and coaching.
"We have an aggressive style of football," he said. "We play good defense; we run the football; and the coaches do a good job of instilling that in us through practice."
In addition, Sampson said he and the other seniors brought the underclassmen into the fold and showed them the lay of the land.
"As soon as the freshman get here, you let them know that it's about hard work. You lead by example and show them what it's going to take to have a successful season," Sampson said.
Senior running back and defensive back Will Davey agreed with Sampson and added that this year's seniors were a stark contrast from when Davey was a freshman.
"We've definitely taught them a lot," he said. "We brought them along in a different way rather than just bullying them."
When asked what he was most looking forward to at Saturday's game, Davey said, "Winning big and showing people around the state that we're for real. No more of these close games. When we're clicking, when we're all on the same page, I think we can blow other teams out of the water."
Davey was especially eager to get some serious hits on either Laurel's quarterback or running back.
"Either one of those two I'd love to light up," he said. "They run the option, so usually that presents a good opportunity to light somebody up."
During a hard-fought, back and forth game against Laurel, the Polson Pirates won their first post-season game in more than two years by a score of 9-7 Saturday afternoon.
With just under four minutes left in the first quarter, Laurel's quarterback kicked the ball out of bounds after a wild snap into the end zone, giving Polson a 2-point safety to make the score 2-0. Another score wouldn't come until midway through the third quarter, when Davey made a long catch for a touchdown. The extra point was good, making the score 9-0 Polson. Three minutes later, a bad snap cost the Pirates a turnover at the 23-yard line.
With 7:26 left in the fourth quarter, Laurel put together its first and only scoring drive of the game, eating up quite a bit of clock in the process. This score resulted in a 9-7 Polson win.
"Will Davey played outstanding with nine catches for 176 yards, including an amazing catch for a touchdown in the third quarter. He also had two big catches on our last drive of the game," Wilson said in an email after the game.
Defensively, Polson forced four fumbles and recovered every single one, including Jared Gallatin's recovery on Polson's 2-yard line.
Wilson said his players were tremendously excited after the victory.
"They knew we were in a hard-fought battle, and a lot of those guys played in that game last year that was a heartbreaker for us, so the excitement level is very high and they're just happy that they get another chance to play," he said.
Wilson added that his biggest emotion after the game was how proud he was of his team and the way they fought through adversity.
The Pirates had several injuries during the game, and several players were unable to finish. Wilson said he did not know for sure if these athletes would be able to play in next week's game versus Dillon, the defending Class A state champs.
"It's still so early in the week," he said. "We'll re-evaluate them in the next couple of days and just go from there."
In respect to their next opponent, Wilson said the Beavers are a very talented and well-coached team. In addition, Wilson said the biggest challenge for Polson would be keeping the ball moving on offense and not allowing Dillon to jump out to a big lead early in the game.
"There aren't really any secrets (to winning the next game)," Wilson said. "Laurel really shut our run game down, so we've got to make some adjustments to run more effectively, and we've got to be able to move the ball."
Polson's next game will be at home against Dillon Saurday, Nov. 11, at 1 p.m. in a semifinal showdown.