Acclaimed Native playwright to visit Arlee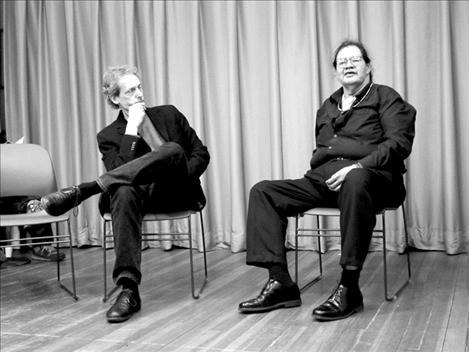 ARLEE — On Friday evening, Nov. 9, at 7 p.m., nationally acclaimed Assiniboine playwright William S. Yellow Robe Jr. will return to the stage at the Hangin' Art Gallery in downtown Arlee to read new and old works and spend some time interacting with the audience.
"It is great to be back in the lands that are my home," said Yellow Robe.
His work includes "poetry, fiction, acting, poverty, playwriting and all the other forms of de-colonization by a spam-eating Montana Indian … stories that would burn down Bill Cody's Chautauqua tent."
It is our pleasure to welcome Yellow Robe back after far too many years' absence.
Thanks to the generous sponsorship of University of Montana Day of Dialogue, UM Department of Native American Studies, SKC HeartLines Project and Missoula Schools Indian Education Project, Yellow Robe will be spending a week in the Missoula area working with students in schools and sharing his work and thoughts with audiences at the University of Montana and at the Hangin' Art Gallery.
He is an enrolled member of the Assiniboine Tribe of the Assiniboine and Sioux Tribes of the Fort Peck Indian reservation, and for many years called Missoula his home. He is a libra professor in the English eepartment at the University of Maine, Orono, Maine, and is a faculty affiliate with the creative writing department at the University of Montana, in Missoula.
He is a member of the Penumbra Theater Company, the Ensemble Studio Theater, AMERINDA-American Indian Artists Association, and a member of the advisory board for Red Eagle Soaring Theater company. He is a founding member of the American
Indian Playwrights Guild and the National American Indian Theater and Performing Arts Alliance. He is a recipient of a Native American Achiever's Award from the Smithsonian Institute's National Museum of the American Indian, a New England Excellence Award in Theater, the First Book Award for Drama from the Gathering of Nations, and a
Princess Grace Fellowship.
For more information, contact Donna Mollica at (406) 370-3358 or donna@hanginartgallery.com.