Community Thanksgiving dinner planned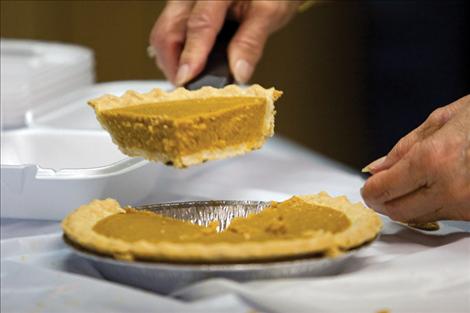 POLSON — Turkeys are getting wary since Thanksgiving is just next week on Nov. 22. To add cheer to the day, a Polson Community Thanksgiving Dinner will be held at the Polson Senior Citizens Center from 11 a.m. to 2 p.m.
Everyone — singles, couples, families — is welcome to come and share a free holiday dinner and fellowship, according to a press release from Tracy Plaiss, one of the organizers of the dinner.
As the event continues to grow so does the need for salads, pies and dinner rolls. Anyone who would like to donate one or more of these items, please contact Cathy Corrigan at the senior center at 883-4735 by Monday, Nov. 19. No donation is too big or too small, Plaiss said.
She also said limited pick-up service for those with transportation challenges and meal delivery for people who wish to remain at home are available. Again contact Corrigan at 883-4735 by 3 p.m. on Wed., Nov. 21 to arrange a ride or dinner delivery.
The Polson Senior Citizens Center's address is 504 Third Ave..