Student selected for leadership conference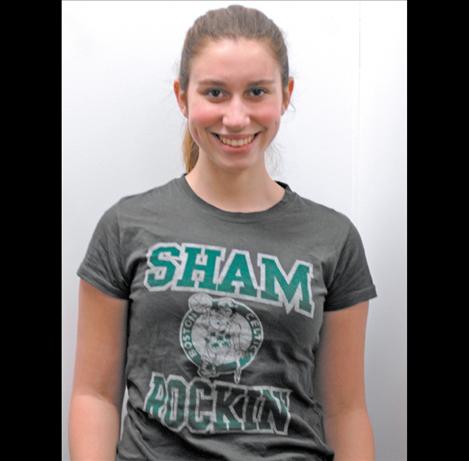 POLSON — Sharidan Russell is one of 50 high school students nationwide who have been selected to participate in the Four Star Leadership summer program offering leadership training, policy debate, speech competition and scholarships, and the opportunity to engage with national and global leaders, July 14-20 in Oklahoma City, Okla.
Former Commander-in-Chief of American and coalition forces in Iraq and Afghanistan, General Franks will host the camp, with co-hosts the Academy of Leadership and Liberty at Oklahoma Christian University and the National Center for Policy Analysis.
Since 2008, "Four Star" has welcomed 156 American high school students from 38 states and 30 international students. This year's class is composed of 48 students from 27 states and two students from Jordan. Kings, governors, senators, Olympic gold medalists and top national policy experts have mentored students in developing and demonstrating the core leadership principles of the program: character, common vision, communication, and caring. Each session will follow curriculum designed to develop leadership skills and challenge students through teambuilding exercises, collaboration, spontaneous problem solving and competition. Excursions during the week will provide participants opportunities to further develop and employ those skills through cultural experiences and service projects.
"This life-changing learning experience is the finest kind of investment in a young person's character, education and commitment to a lifetime of leadership," said Gen. Franks.
This year's Four Star Leadership Congressional Debate competition offers students expert policy briefings so they may address those issues in persuasive speech and editorial contests, while collaborating in a model Student Congress. Students will investigate contemporary policy controversies ranging from energy policy to human rights.
In addition to Franks, students have the opportunity to interact with high-profile leaders, including OC President Dr. John deSteiguer, OC President Emeritus Mike O'Neal, NCPA President and CEO John C. Goodman, as well as Immaculee Ilibagiza (bestselling author of "Left to Tell" and Rwandan genocide survivor), Governor Mary Fallin, Olympic Gold-medalist Michele Smith, Dr. J. Rufus Fears, and many other notable leaders.